Similar to the rest of India, South Indian cuisine is very diverse and every state has their own dishes or has their own variations on popular dishes to fit the particular state's culture and resources. Tamil Nadu is no exception to this. While each of Tamil Nadu's districts have their own local cuisine, these dishes are popular throughout the state and some are well-known across the world. And, there are plenty of options for vegetarians and meat-lovers alike.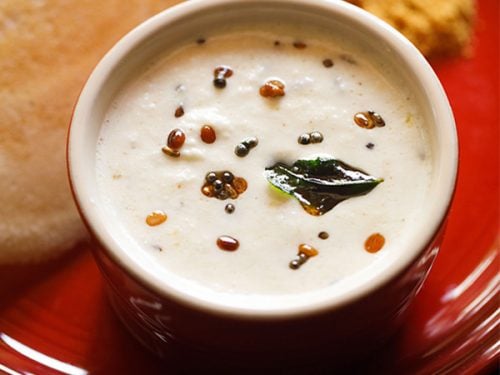 Coconut Chutney
Coconut chutney is a popular addition to breakfast amongst Tamils. Fresh coconut, green chilies, ginger, and cumin are blended to create a smooth consistency. It can be eaten like this, but many South Indians will prepare a roasted spice blend called a tadka on top to add flavor. A common tadka for coconut chutney uses asafoetida, mustard seeds, urad dal (split black lentils), curry leaves, and red chilies. Pair the coconut chutney with dosa or idli and sambar to complete your Tamil Nadu style breakfast.
Kothu Parotta
Kothu parotta is a popular dish in Tamil Nadu. Madurai's Kothu Parotta is one of the most well-known in Tamil Nadu. Depending on personal preference, it can be made with vegetables, eggs, and chicken or mutton. Parotta is a delicious flaky bread commonly found in South Indian cuisine. Kothu parotta consists of shredded or chopped parotta with tomatoes, onions, green chilies, curry leaves, and spices such as chili powder, turmeric and coriander. This dish can sometimes be dry, so it's usually served with salna or gravy.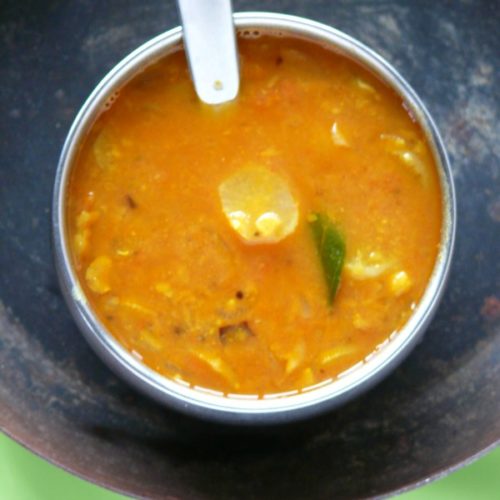 Sambar
Sambar is a stew made with lentils and vegetables. Pigeon pea lentils, or toor dal, are a main ingredient when making sambar. Commonly used vegetables are tomato, carrot, onion, drumstick, pumpkin, or eggplant. Tamarind and sambar powder give the stew a strong flavor.
While there are many pre-packaged sambar powders available on the market, it could also be made at home using a blend of four different seeds: mustard, cumin, methi seeds (fenugreek seeds), and coriander seeds. The seeds must be roasted in coconut oil with urad dal (split black lentils), toor dal (split pigeon peas), and chana dal (split yellow chickpeas). After the ingredients are roasted, they are grinded together into a fine powder.
The sambar powder is added to the pot with the cooked lentils and roasted vegetables, along with any other ingredients. Sambar is often served with idli, dosa, vada, or rice. Because sambar is so versatile, it is  paired with many different dishes in South India and can be eaten with any meal throughout the day.
Chicken Chettinad
 Chicken chettinad is a very popular non-vegetarian curry from the Chettinad region in the Sivagangai district of Tamil Nadu and happens to be one of my favorites. Chettinad cuisine is known for its spicy and flavorful dishes, and chicken chettinad won't disappoint. The chicken is cooked in a spicy chettinad masala, meaning spice blend or spice paste. Tomatoes and onions are the main base for this curry, in addition to the chettinad masala and coconut. This curry is usually served with rice and bread. Common breads eaten in Tamil Nadu are dosa, adai, parotta, or uttapam. I always pair chicken chettinad with rice and parotta, but naan or roti can also be used.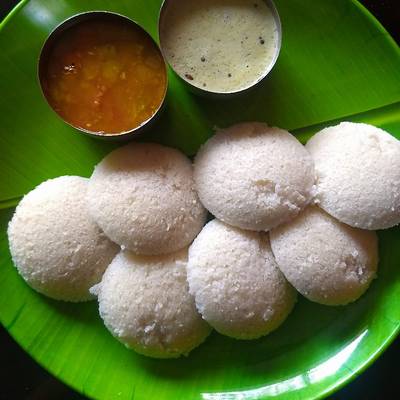 Idli
You'll find many varieties of this breakfast classic throughout Tamil Nadu and south India, but regular idli is made with a few simple ingredients and served with sambar and chutney. The idli is made with urad dal, idli rice (parboiled rice), poha (flattened rice), and methi seeds. Making the batter for idli is a long process because the urad dal and idli rice need to soak for 6-8 hours before all of the ingredients need to be ground into a batter, then fermented for an additional 10-12 hours. The batter simply has to cook to finish making the idli. Although the batter process is long, this dish is worth it. Serve it with the classic coconut chutney and sambar.
Filter Kaapi
Filter kaapi or filter coffee is a popular coffee in South India. It's also known as degree coffee. Kumbakonam, a city in the Thanjavur district of Tamil Nadu, is famous for its filter coffee. The ingredients for this brewed coffee are simple. It's made using filter coffee powder, whole milk, sugar, and water. The coffee decoction is made by slowly filtering the coffee powder with boiling water. After the decoction is made, boiling milk and sugar are added. Finally, for a very authentic South Indian method of giving filter coffee its frothy appearance, mix the coffee by pouring it between a davara and a tumbler.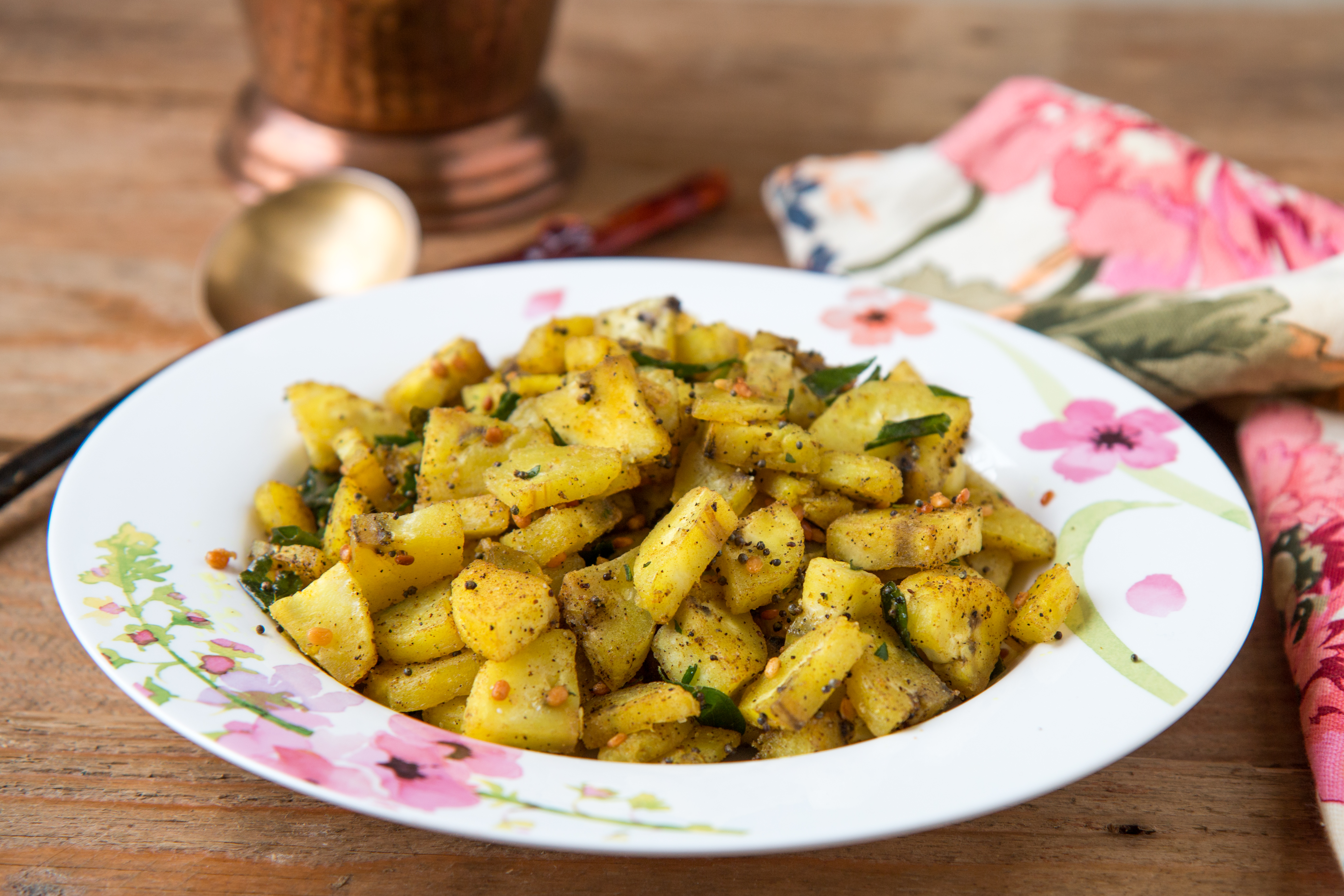 Vazhakkai Poriyal 
Poriyal is a fried or sauteéd dish similar to a stir-fry. It is usually made as a side dish using vegetables, greens and spices. While vegetables are frequently used, other foods can also be the base ingredient for poriyal, such as this dish, a raw banana/plantain poriyal. Vazhakkai poriyal is made using raw bananas, turmeric and salt. The banana and spices are boiled in water, or they can be sautéed until fully cooked. Mustard seeds, urad dal, and curry leaves are roasted before the drained bananas and spices are added to the pan. As per personal preference, red chilies, coconut, or more spices can be added to the pan. All of the ingredients are mixed and sautéed before serving. Vazhakkai poriyal goes well with rasam sadam (rasam with rice), sambar sadam (sambar with rice), or as a side to many other Indian dishes.  
Kalyana Rasam
Kalyana rasam is made for Iyengar Tamil Brahmin wedding feasts. Toor dal, cumin seeds and red chilies are roasted, then ground into a paste. Tomato and tamarind extract is blended into a purée and added to the paste. Turmeric powder, salt and asafoetida are added to the pot, and the ingredients are boiled. Cooked toor dal, chopped tomato, water, roasted mustard seeds, and curry and coriander leaves are added to finish the rasam. This rasam is a side dish and pairs well with poriyal, sambar, or steamed rice.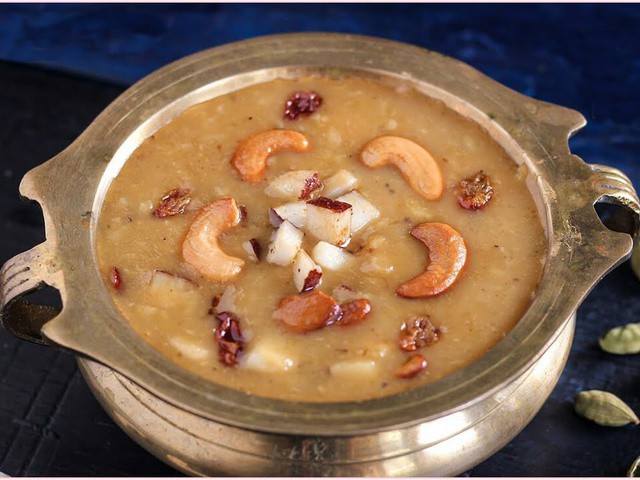 Paruppu Payasam
Paruppu payasam is a delicious South Indian dessert that is often made during special occasions and can be enjoyed every day. It's made from moong dal (split mung beans), jaggery (sugarcane), cardamom, milk, and cashews. The moong dal is roasted and cooked. The jaggery is melted and added to the cooked moong dal. Milk and cardamom are added before boiling the mixture to desired thickness. Cashews are roasted and added to the pudding to complete the dessert.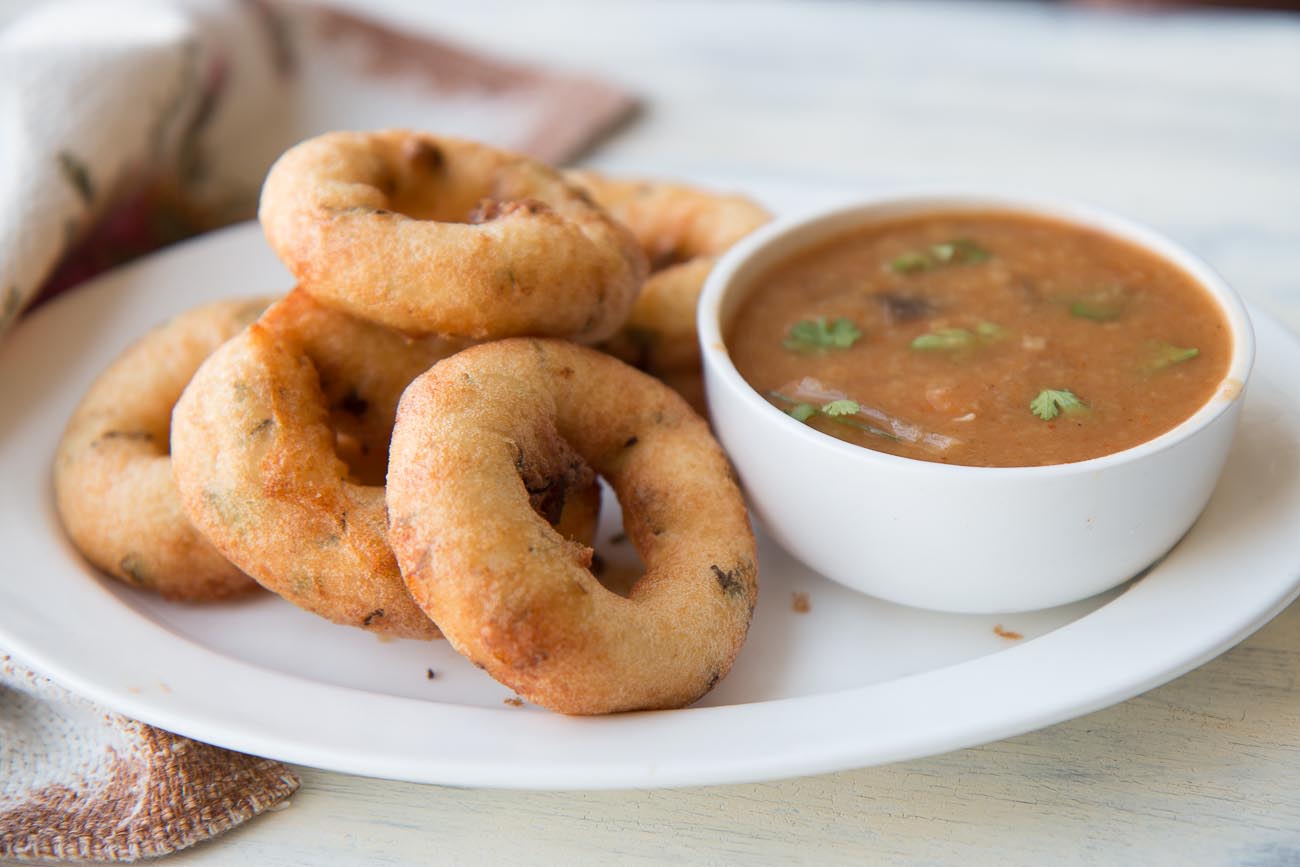 Medu Vada
Medu vada is a soft, crispy fritter commonly eaten at breakfast or for a snack. Before making the batter for these fritters, the urad dal has to soak for 4-5 hours. It is then ground into a batter, and curry leaves, onion, green chilies, salt, and pepper are added to it. The batter is mixed together before being shaped into tiny doughnuts to be fried in hot oil. Pair it with coconut chutney and sambar.
---
Share This Post On
0 comments
---
Leave a comment

You need to login to leave a comment. Log-in
---