I would like to honor Baylee Martin, as a leading mentor in today's generation. She is a news anchor for the evening 9:30-10:30 news at WTRF.
I first heard about Baylee Martin on TikTok. She goes live to give everyone the backend of what it takes to be a news reporter. Then goes to show you what goes on in her day to day job at the news station.
She is a Reporter/Multimedia Journalist. Reporting and writing local stories. Baylee got her start at Duquesne University. Majoring in Broadcast Journalism, while minoring in Law and Politics.
She has been involved in many honor societies such as National Honors Society of Leadership and Success, Kappa Tau Alpha, and Phi Eta Sigma. Gaining momentum as an outstanding student and great leader.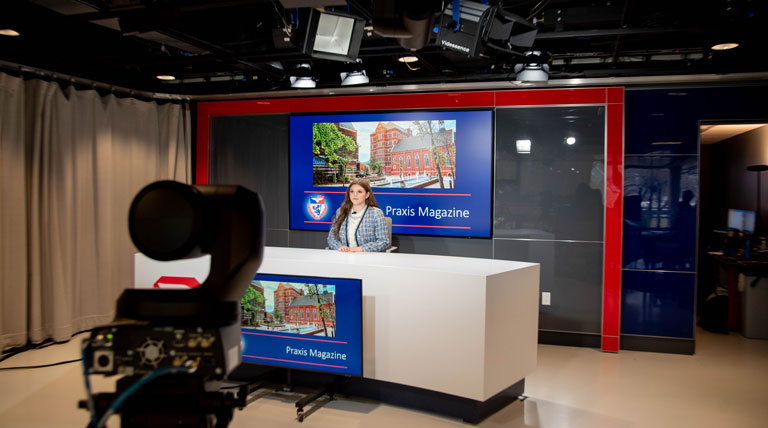 She began her career as an intern at TheSocialTalks, creating 18 original articles. Baylee also had the opportunity to work for her schools radio station, along with writing articles for her schools newspaper.
She is bright, bubbly and filled with lots of energy. Which led to her being seen and hired at WTRF as a News Reporter. I learned a lot for Ms. Martin, I learned about all the activities she was involved in to get her where she is today.
She kept her grades up to be honored by different society's, she also worked hard during her internship. But what I took away most was her desire to learn all the aspects of Digital Media Production in Journalism.
She knows how to work her own camera, she edits her own videos for when she reports a Live story and then goes on camera with confidence like none other. Baylee Martin is very talented in all aspects of her job. I want to become a Journalist/News Reporter so this is the work ethic I strive for, thank you Baylee!
My favorite quote from Baylee Martin is her speaking on what she took away from her college experience. 
"The professionalism and opportunities I've experienced here make me feel prepared, qualified and ready to be hired at a news station. I feel confident that news directors will be excited by the skills and experience I bring to the table." -Baylee Martin 2022
---
Share This Post On
0 comments
---
Leave a comment

You need to login to leave a comment. Log-in
---