Obtaining a mortgage preapproval is one of the most essential steps in buying a property. This vital stage helps determine how much mortgage you can afford and shows sellers you are serious about buying a property. We will explore the complete details of this procedure and how it can enable you to get into the house of your dreams.
What is Mortgage Preapproval?
A mortgage preapproval is a lender's evaluation of a house buyer's finances. It evaluates your financial status, including debt, credit score, and income. The lender uses this information to assess your eligibility for a specific interest rate. You obtain a pre-approval letter from sellers indicating your ability to afford their home.
Why is Mortgage Preapproval Important?
Determines Affordability: Getting mortgage pre approval in Ontario helps you understand how much you can afford to spend on a home. Lenders in Ontario can offer you a precise estimate of the maximum loan amount by analyzing your income, debts, and credit score. This information lets you find properties that fit your budget and save time.
Streamlines the Homebuying Process: Having a mortgage preapproval gives you financial clarity and allows you to concentrate on selecting a house that suits your requirements and means. It increases efficiency and decreases stress by streamlining the homebuying process. You can confidently make property offers knowing you have undergone a preliminary financial evaluation.
Increases Negotiating Power: A preapproval letter from a reputable lender gives you negotiating power when making an offer on a property. Sellers are more likely to consider your offer seriously since they know a lender has already vetted you and are closer to securing financing. It can give you an edge over buyers who have not yet obtained mortgage preapproval.
Saves Time and Effort: Without mortgage preapproval, you may waste time looking at homes outside your price range. By getting preapproved, you can focus your search on properties within your budget, saving you time and effort. Additionally, having a preapproval letter readily available speeds up the process of submitting offers and starting the formal loan application process.
Provides Financial Clarity: A thorough estimate describing the loan amount, interest rate, and other conditions the lender provides is provided via a mortgage preapproval. This information offers you a clear picture of your financial obligations and allows you to manage your budget accordingly. It allows you to assess the affordability of monthly mortgage payments and make informed decisions about your home purchase.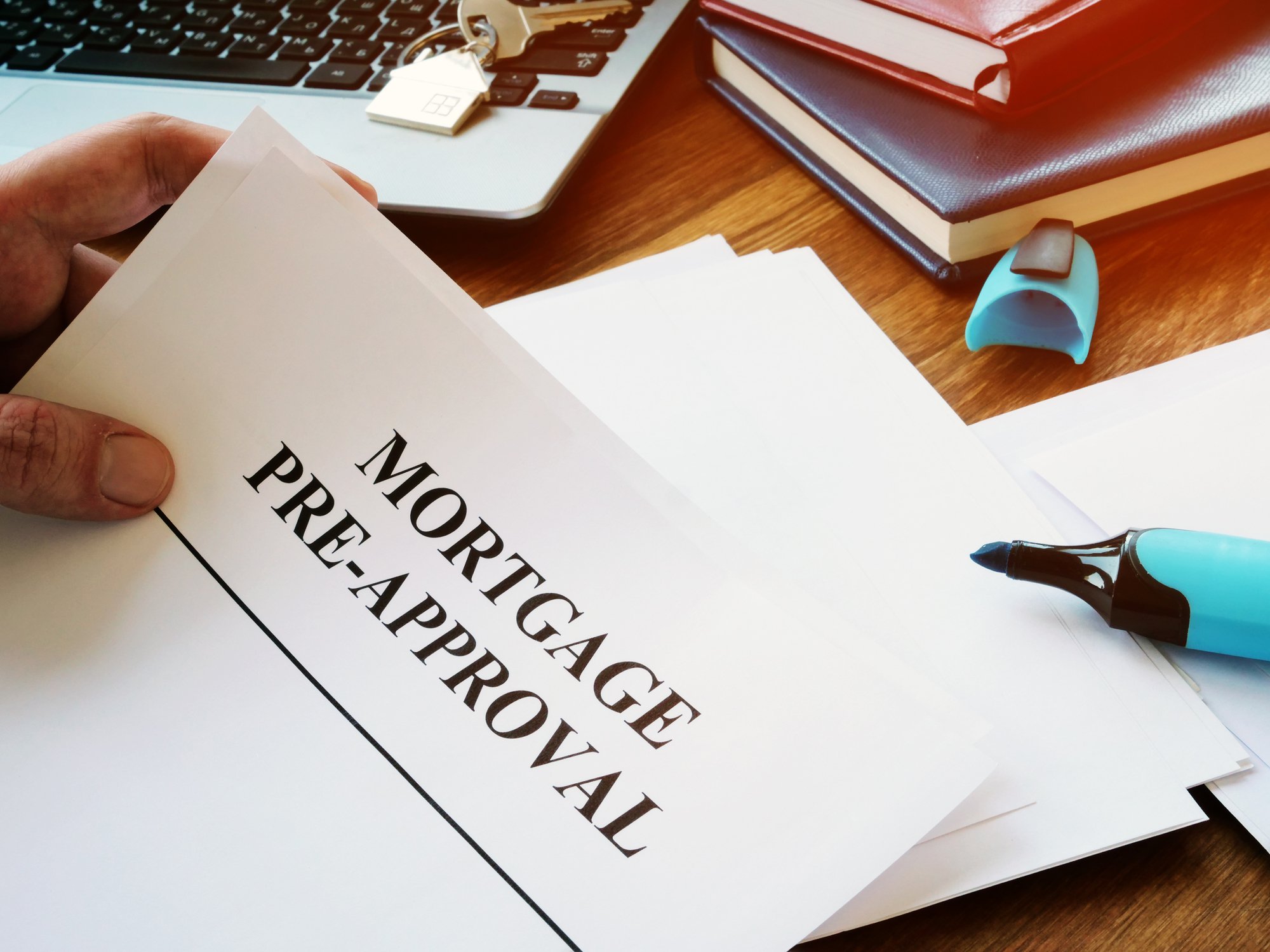 How to Get Mortgage Preapproval
Gather Required Documents: Lenders require several documents to ensure borrowers will be able to repay their loans. These documents typically include proof of income (pay stubs, tax returns), employment verification, bank statements, and identification. Make sure to gather these documents before applying for preapproval.
Research Mortgage Brokers: Working with a trusted mortgage broker is essential to ensure a smooth preapproval process. In Ontario, reputable mortgage brokers specialize in helping homebuyers navigate the preapproval process. Do thorough research to choose a mortgage broker who can guide you.
Apply for Preapproval: Your mortgage broker will help you complete the application. They will provide a pre-approval letter after evaluating your financial information and determining your creditworthiness.
Shop for Your Dream Home: You can confidently look for your ideal property if you have the preapproval letter. Sellers will accept your offer more readily if they know you have already obtained a mortgage preapproval. You can have an advantage over other buyers if you've completed the pre-approval procedure.
Finalize Your Mortgage: Once you have found the perfect home and your offer has been accepted, you can finalize your mortgage. While the preapproval process is essential, it does not guarantee a loan. You must submit additional documentation and go through the formal loan application process.
Conclusion
Mortgage pre-approval is an essential step in obtaining your dream house. You may get excellent mortgage preapproval options and handle the process easily if you work with a trustworthy mortgage broker in North York, Ontario. The expertise, access to multiple lenders, customized solutions, time-saving benefits, and guidance a mortgage broker provides make them an essential resource on your journey toward homeownership. Take the first step today by contacting a North York mortgage broker and making your dream home a reality.
---
Share This Post On
0 comments
---
Leave a comment

You need to login to leave a comment. Log-in
---