The history of anime in Japan can be traced back to the late 19th century. It was a French art movement called "Japonisme" that helped inspire Japanese artists and develop some of the first examples of modern animation. However, it wasn't until World War II when Japan's government started emphasizing cartoons as a way to raise morale that the style took off.
Anime is 100 years old
Anime may seem like a modern invention, but it has a history stretching back more than 100 years to the early part of the 20th century. The first anime-a short titled Namakura Gatana (The Dull Sword) made by the artist Jun'ichi Kōuchi that went into production in 1917 during the era of silent films. The artist created it using experimental cutout animation techniques.
Animated short films from France and the USA inspired many of the early Japanese works. While they were generally considered to be quite well done, they were expensive and time-consuming to make. Moreover, they didn't gain the popularity that for example, Disney animations did in part because they were still mostly silent and in black and white when other media moved to color and sound.
Influence of Disney on early anime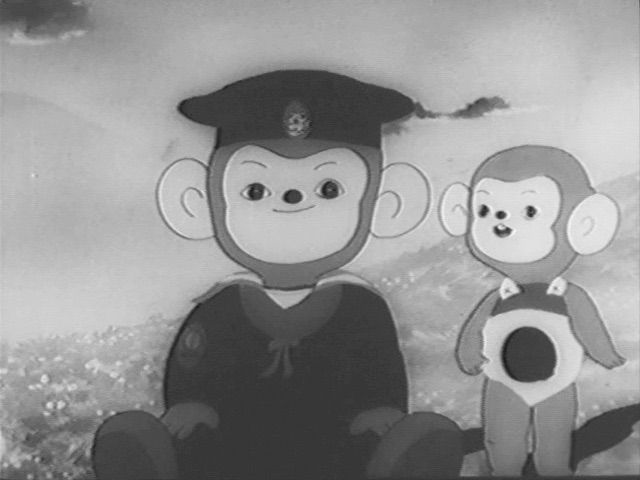 Some of the earliest titles in the anime canon were Seitaro Kitayama's Momotaro, in 1918, and Chikara To Onna No Yononaka, which debuted 14 years later in 1932 and was the first film anime to use voices. These were both short films, made during a period where most people didn't believe animation could be used to narrate longer stories.
These restrictive views changed when Disney's Snow White and the Seven Dwarfs met stunning success on its 1937 debut. Animators all over the world particularly throughout the fledgling anime industry were encouraged to seek longer formats.
Disney influenced more than just films' running time. Osamu Tezuka, who is considered one of the founding fathers of anime and reportedly created more than 700 manga throughout his career, grew up watching Disney films. Those movies heavily influenced his style; most notably, he borrowed the round, childlike features and large eyes that Disney used to signify cuteness. This artistic trend became nearly synonymous with anime as the craft advanced.
Anime was used as propaganda during WWII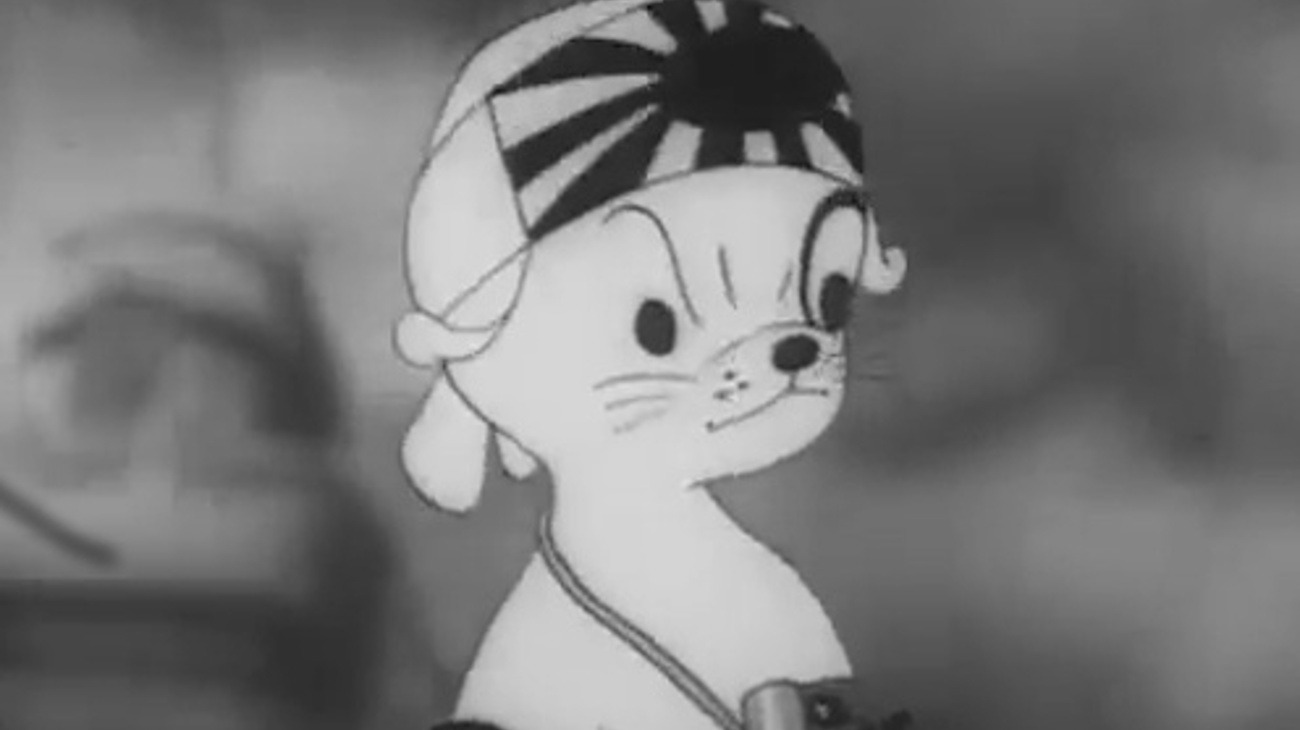 During the WWII era, Japan used its burgeoning anime industry to its full propagandistic advantage, by creating short cartoon films attacking Western politics and later, promoting the war effort. Beginning in 1936 in response to America's trade block against Japan, propaganda anime captured the nationalist fervor of the time. These shorts castigated American/Western forces through cute and clever animation.
In the 1940s, Japanese propaganda anime famously created a cast of characters called Momotaro's Sea Eagles for films produced by the Japanese Imperial Navy. Momotaro's Sea Eagles appeared in multiple propaganda projects, including the first-ever feature-length anime, which detailed a successful attack on Allied forces by the Imperial Navy.
Astro boy was the first televised anime in 1963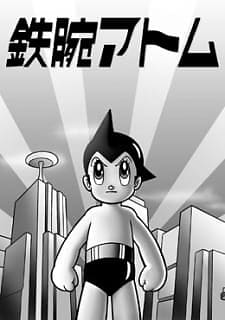 The arrival of anime predated the invention of television, the first anime to make it onto the small screen was far from the first anime to exist. But what was the first milestone series? Tetsuwan Atomu, known to American audiences as Astro Boy, aired on Fuji Television on January 1, 1963.
For its time, Astro Boy was pretty incredible, but it could have been a lot better. Unfortunately, because the studio was so poorly funded, the show's creators had to do whatever they could to minimize the number of drawings and lines required and to create a sense of movement through sound and dialogue as opposed to having the characters move. This was far from ideal, but it did display the creativity that carried the anime industry into the future.
Anime gained an overseas following
Anime is widely popular outside of Japan; the anime market is valued at USD 24.23 billion in 2020 and is anticipated to reach USD 43.73 billion by 2027 with a CAGR of 8.8% over the forecast period. Anime gained a following outside Japan thanks to zealous marketing strategies on the part of industry giants like animators Osamu Tezuka and Hayao Miyazaki, Tezuka's work focused heavily on character development and storyline, while Miyazaki's work showcased complex, beautiful settings that elevated the genre in the eyes of the overseas audience. But it wasn't until the advent of the internet in the 90s that anime took off in America; shows like Sailor Moon and Dragon Ball Z became a household name.
Animation evolved with changing technology
As new technology were introduced, the way in which anime is produced began to change. At first cutout animation- a form of stop-motion animation typically using flat paper cut-outs was the preferred method, which only makes sense, considering the well-known quality of Japanese paper. It was simple, but groundbreaking as a visual medium in the early 20th century. Later, hand-drawn animation dominated the field.
In 1983, CGI or computer-generated imagery was used in anime for the first time. TMS Entertainment used the technique to animate the movement of a helicopter in Golgo 13. This was the first noteworthy use of CGI worldwide. Anime is still finding its footing with this technology. In some cases, like with the 2017 anime Land of the Lustrous, it creates smooth and beautiful animation.
Manga's influence on anime
Manga has had an enormous impact on the success of anime, in part because while animators were perfecting their styles, so too were manga artists, and they didn't have the confines of technology to restrict them. Art has been a huge part of Japanese culture for centuries, and it's said that manga originated from scrolls dating back to the 12th century, perhaps even influencing Japan's right to left style of reading.
Manga is unique in many ways, but one pretty important fact is that manga has been created for every genre and person could imagine - men, women, boys, girls, magic, adventure, robots, martial arts, the most kawaii of characters anyone could think of, there is no end to the number of tails being told by these talented storytellers.
---
Share This Post On
0 comments
---
Leave a comment

You need to login to leave a comment. Log-in
---