Since the war began in Ukraine in February of last year, it has affected everyone. Pregnant women in particular have suffered and continue to with the ongoing war. Ukrainian women who are pregnant or postpartum are in a constant struggle in getting the health care that they need. Pregnant refugees and their unborn children are particularly vulnerable to higher rates of death, disease, and mental health challenges that can follow after birth.
Many women who are seeking a safe place with the proper healthcare are leaving behind their husbands and families to travel to a different country as a refugee to give birth. Many women are faced with the decision of having to stay in Ukraine and risk giving birth in a bomb shelter with limited access to doctors and medical supplies, or leaving their husbands and families behind to deliver their babies safely in another country. Many women in Ukraine are giving birth in makeshift shelters in basements and subway stations according to reports. Other women are traveling long distances to find safe conditions with the necessary health care to give birth.
Since the war began, a regional hospital in western Ukraine has seen an increase in premature births, growing to 13 percent from 3.56% of all births before the war. Because of the war, there have been many shortages in food, including formula, and medicine that is necessary for women and their baby's survival. Many new mothers are struggling to receive the proper health care they need for themselves and their newborns.
Bohdan Hrytsyshyn, M.D., a doctor at a regional hospital in western Ukraine, says "Since the beginning of the war, we have had about 1,500 births in our maternity hospital. We also provided assistance to 470 women who were forced to relocate from the places where hostilities are taking place." Americares is a disaster relief and global health organization that has provided 45 tons of medicine and medical supplies valued at $2.8 million to Culturelab for distribution to healthcare facilities in Ukraine by September 2022.
Many pregnant women are experiencing high levels of stress and blood pressure due to the war, which can detrimentally affect the baby's health. Many complications can arise with the baby's health. Save The Children said high levels of stress and anxiety during pregnancy can affect a baby's brain development.
The war in Ukraine has severely complicated the access to healthcare for pregnant women across the country, specifically in areas of active war zones. Children are being born into a world of chaos. Sonia Khush, Save the Children's County Director in Ukraine, says that they are always getting reports of many pregnant women who are forced to give birth in basements or bunkers, or women giving birth in overwhelmed hospitals, away from family, and in countries that are hosting refugees from Ukraine. Many women have gone into pre-mature labor due to the stress and fear they are experiencing in their daily lives, not knowing if or when they will be able to access the healthcare that they need.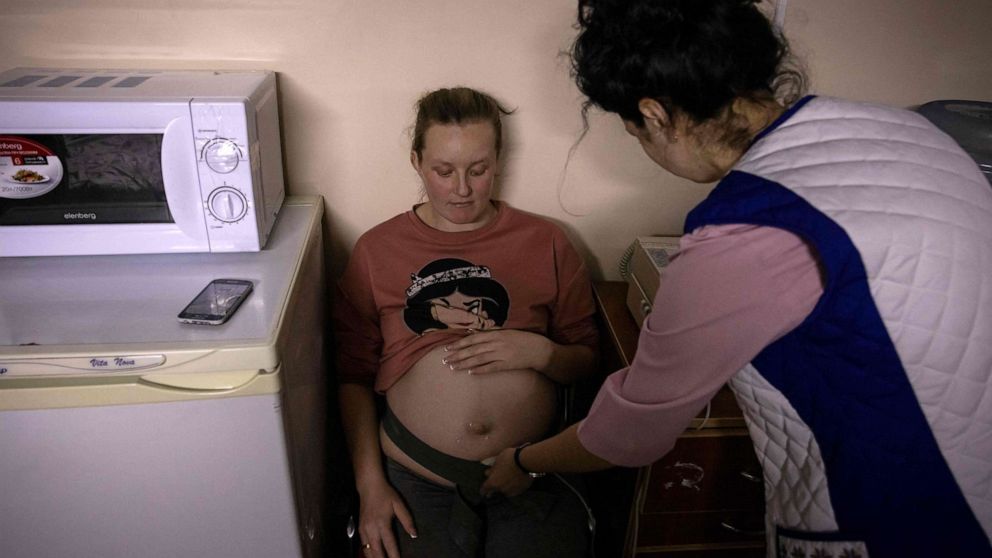 Although there is no exact data available yet, Doctors in Poland say they are seeing higher rates of stillbirths, pregnancy complications, and premature births among Ukrainian refugees due to physical and emotional stress and women having limited access to healthcare. Many pregnant women are living in bomb shelters in unsanitary conditions, with little access to water, food, and electricity.
Maternal healthcare has been severely limited during the war, and women are forced to flee their home country, doctors are being sent to treat patients in wartime response efforts, and hospitals are left susceptible to attacks.
---
Share This Post On
0 comments
---
Leave a comment

You need to login to leave a comment. Log-in
---