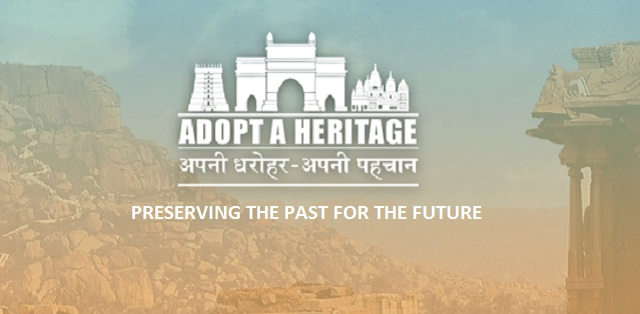 Each of us, especially Indians, has been acquainted with at least some of the heritage sites in our vicinity, be it Qutub Minar in Delhi, or Taj Mahal in Agra.
Currently, ASI oversees 2696 monuments nationwide. These monuments not only foster the economic growth of the country but also hold immense cultural and historical significance, necessary for reinforcing the link of the people with their roots. However, most of them suffer from a lack of maintenance, insufficient funding, neglect, and vandalism.
To prevent the ill repercussions of such instigated evils as well as to enhance the experience of the tourists visiting these monuments of importance, ASI launched the 'Adopt a Heritage' program in 2017. Under this program private firms, companies, and public sector units were encouraged to enter into agreements with the Union Ministry of Culture and take charge of adopting and maintaining the state-owned archaeological sites.
Despite its initial launch, the 'Adopt a Heritage' program faced challenges, leading to the introduction of a revamped version this month, 'Adopt a Heritage 2.0', to ensure the preservation and enhancement of India's rich cultural heritage and its invaluable cultural legacy. As a result, corporate stakeholders are encouraged to utilize their Corporate Social Responsibility (CSR) funds for the enhancement of historically important monuments and thus become an active part of their conservation.
In the revised program, companies now have greater flexibility, with the choice to either fully adopt a monument and enhance its tourism infrastructure or offer specific amenities, such as providing drinking water facilities or cleaning services for one or multiple historical sites.
The chosen stakeholders will be responsible for developing, offering, and upkeeping facilities related to hygiene, accessibility, safety, and knowledge at historical sites. The goal is to enhance the overall visitor experience while preserving and showcasing India's cultural treasures. 
Moreover, a user-friendly mobile application called 'Indian Heritage' has been launched in conjunction with the 'Adopt a Heritage 2.0' program. This innovative app will function as a digital display of India's rich heritage monuments and will furnish information about monuments on a state-wide basis, including photographs, a list of available public amenities, geolocation tags, and a feedback mechanism for citizens. 
---
Share This Post On
0 comments
---
Leave a comment

You need to login to leave a comment. Log-in
---