The Gujarat High Court underlined how females in the past were married off at the age of 14 to 16 and would have given birth to at least one child by the time they were 17. The Gujarat High Court cited Manusmriti in its discussion on this issue on Wednesday. 
Justice Samir Dave, a single judge, made this statement while addressing a plea submitted by the father of a rape victim who sought to medically end his daughter's 7-month pregnancy. 
Advocate Sikander Saiyed, the father's counsel, underlined that the girl was just 16 years and 11 months old when she became pregnant and that this would have a significant impact on her mental health. 
Justice Dave remarked, "Because we are living in 21st century... Go and ask your mother or great grand mother. They will tell you that in the past, 14 to 16 years was the normal age for girls to get married. By the time they (girls) attain 17 years, they would deliver at least one child."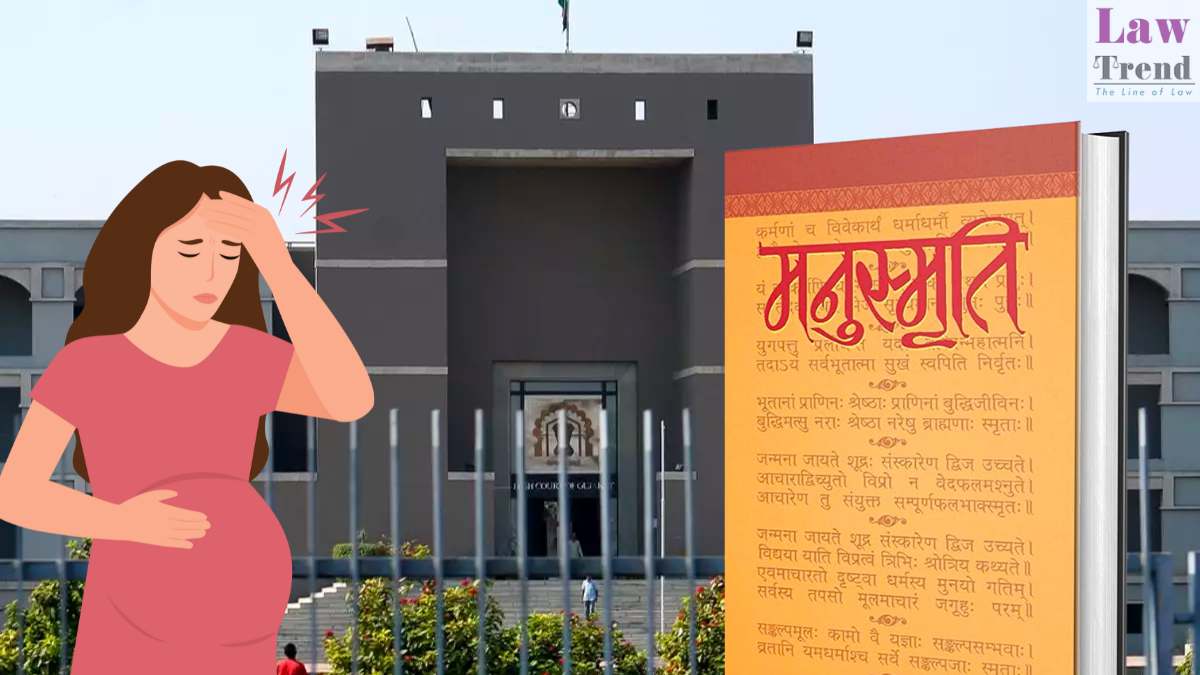 Counsel representing the petitioner, who is also the father of the minor, responded by stating that the age is 13 under Muslim law.
The bench additionally noted that the circumstances of the case indicate that the mother (the survivor) and the child are both in good health. The bench emphasised, "You must understand that no one, even the court, cannot permit you to kill the baby unless there are some symptoms or adverse circumstances." 
In addition, the judge stated his worry about the birth of a child alive during a pregnancy termination surgery. "If this happens, who will look after the child? Can a court permit the killing of a child if she is born alive?" The judge questioned, "Can a court permit the killing of a child if she is born alive? " and told the attorney that the court also intended to consult the social welfare department official.
The judge made it clear to the attorney that if the mother and foetus are in good health, the court cannot sanction an abortion condition. In this instance, the foetus should weigh 127kg.
After hearing the rape survivor's statement and speaking with the head of the gynaecology department at the Rajkot hospital, Justice Samir Dave instructed that an ossification test should be conducted and the victim should be evaluated by a psychiatrist to ascertain her mental state. 
The court has asked for information on the teen's health and advice on whether it is wise to end her pregnancy if the court orders an abortion. The court has set the following hearing for 15 June 2023.
---
Share This Post On
0 comments
---
Leave a comment

You need to login to leave a comment. Log-in
---