Justice B.V. Nagarathna from Karnataka High Court is nominated along with two women judges namely, Justice Bela Trivedi (Judge of Gujarat High Court) and Justice Hima Kohli (Chief justice of Telangana High Court) by the five-member collegium of the Supreme Court on Tuesday. From them, B.V. Nagarathna might become the first woman CJI. 
Being the daughter of Former CJI, E.S. Venkataramiah, who served India between June 1989 to December 1989, she will be following his footsteps. If the Union Government approves, B.V. Nagarathna will be serving a little over a month in 2027. 
Collegium's choice for a direct appointment is Senior Advocate and former Additional Solicitor General P.S. Narasimha. Justice Rohinton F. Nariman, who happened to be the only fifth lawyer to be directly appointed, retired less than a week ago prompting Narasimha's nomination. 
Other nominated eminent persons are Justice M.M. Sundresh (Judge of Kerala HC), Justice Abhay Shreeniwas Oka (Chief justice of Karnataka HC), Justice Jitendra Kumar Maheshwari (Chief justice of Sikkim HC), Justice Vikram Nath (Chief justice of Gujarat HC), and Justice CT Ravikumar (Judge of Kerala HC). Three out of these 9 nominated judges can become CJIs during their tenure, one of them is Justice B.V. Nagarathna. 
Justice B.V. Nagarathna, along with justice Venkate Gopala Gowda and the then Chief Justice of the Karnataka High Court, P.D. Dinakaran were forcibly arrested in November 2009, by a group of protesting lawyers in Karnataka High Court. Later Nagarathna made a public statement saying, "We cannot be cowed down like this. We have taken the oath of Constitution."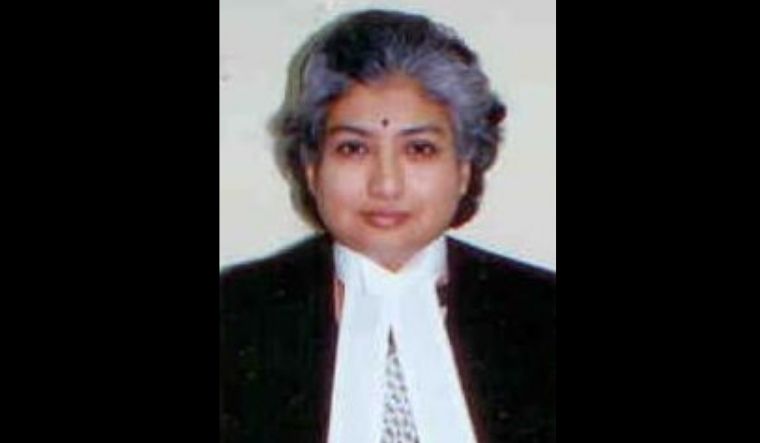 In 2012, Justice Nagarathna ordered the federal government to regulate electronic media, regarding the rise of fake news. "While truthful dissemination of information is an essential requirement of any broadcasting channel, sensationalism in the form of 'Breaking News, 'Flash News' or in any other form must be curbed," she commented. 
In 2019, she ruled a judgement declaring that temple is not a commercial institution and that the employees of the temple are not entitled to gratuity under the Payments of Gratuity Act. 
In 2020, Justice B.V. Nagarathna and Justice Ravi V. Hosmani passed an order to ensure that admissions to both public and private colleges in Karnataka are uniform. The Karnataka High Court stated the decision was taken so that the students do not face any kind of disparities or any kind of difficulties in their future career progression.
---
Share This Post On
0 comments
---
Leave a comment

You need to login to leave a comment. Log-in
---