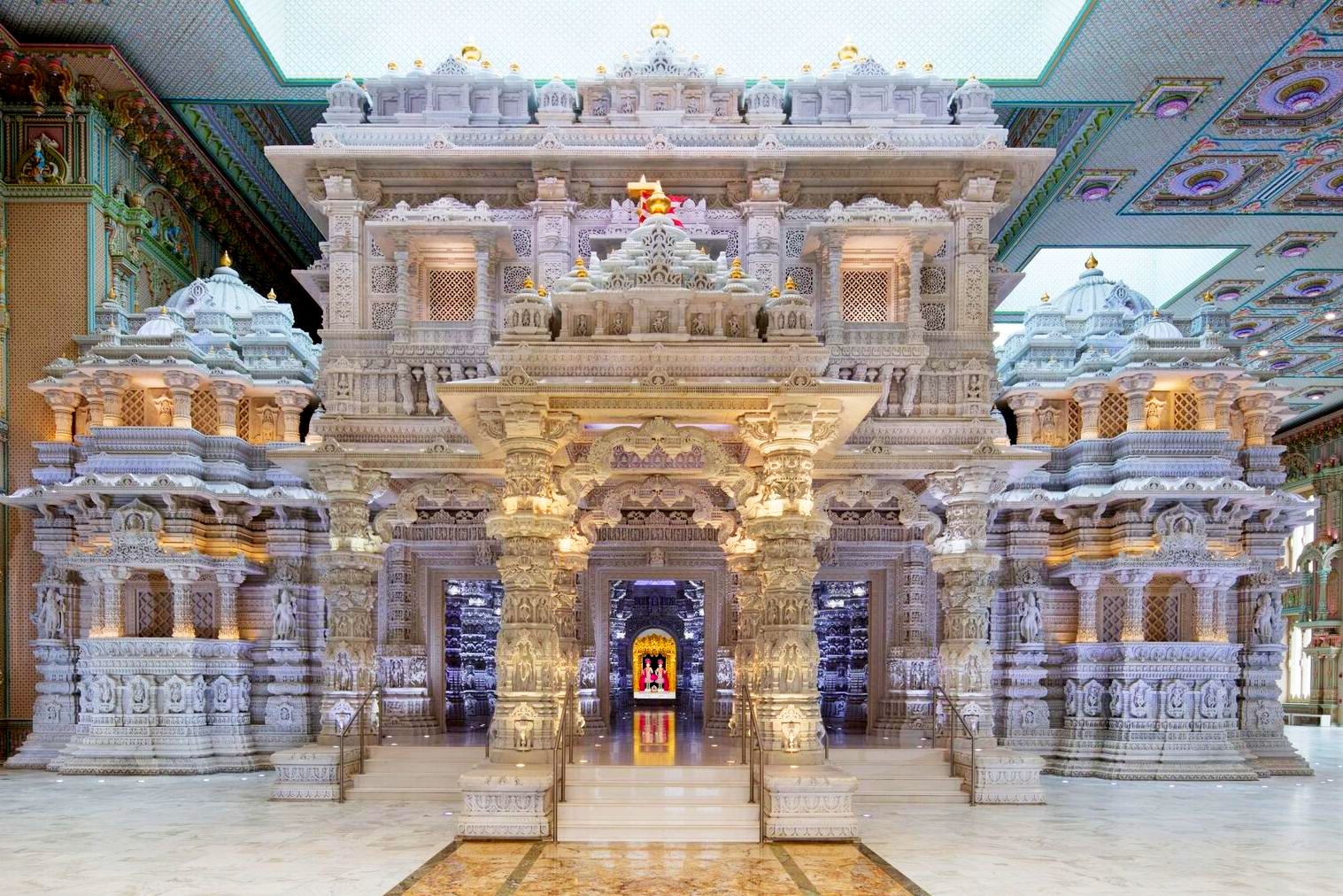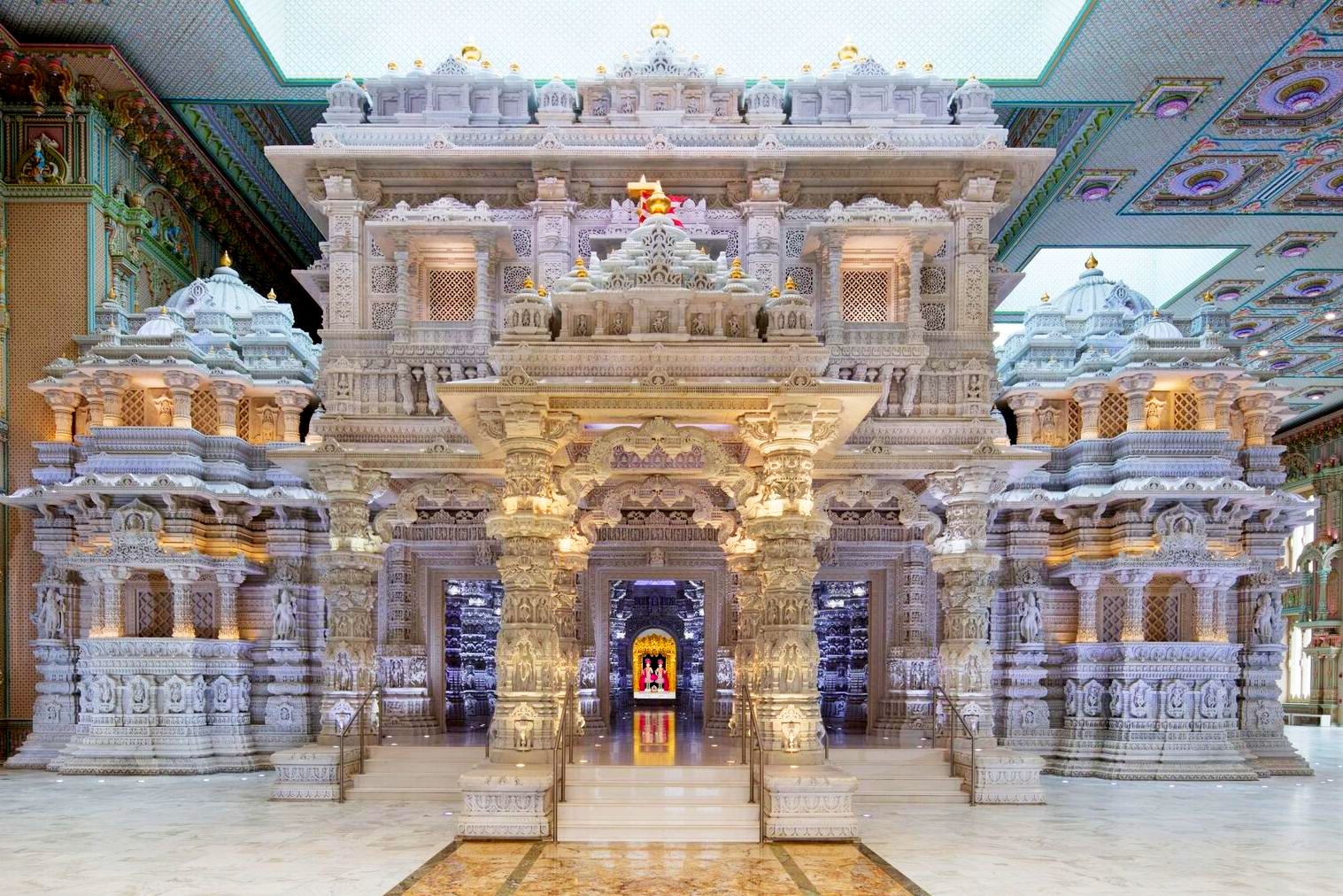 Thousands of kilometers from India, and a few kilometers away from Washington DC, the country's largest Hindu temple, Swaminarayan Akshardham, will be inaugurated on 8th October at Robbinsville Township in New Jersey, where several U.S congressmen, senators, and officials will be invited to the weeklong celebrations. This holy step has been undertaken under the guidance of Mahant Swami Maharaj, the spiritual head of the BAPS (Bochasanwasi AksharaPurushottam) Swaminarayan Sanstha, a volunteer-driven organization committed to spreading and fostering Hindu ideals of faith and service. 
As per trusted sources, the temple took nearly 12 years to be built and involved the assistance of more than 12,500 volunteers. Volunteering for religious and social works has been a tradition prevalent in India since time immemorial, and even the traditional Hindu scriptures consider this act of service as highly meritorious.  
The temple has a total of 13 shrines and each main shrine has 12 sub-shrines which consist of nine shikharas, or tower-like structures above the sanctuary. Looking at the images of its grandeur, no one can say that it's in a foreign country, for it depicts the 'Indianness' in its full essence, with over 10,000 statues and carvings of Indian musical instruments and dance forms, made by proficient artists.  
The big attraction is the types of stones used. Reports say that nearly 2 million cubic feet of stone have been used, which includes sandstone from India, limestone from Bulgaria and Turkey, marble from Greece, Turkey, and Italy, and granite from India and China.  
The Swaminarayan Akshardham also houses a traditional Indian stepwell called the 'pramkund' which has water from over 300 water bodies across the world. Therefore, it is both literally and symbolically a coming together of the entire world, and that's what the aim of the project has been- to create a place in the western hemisphere for all the people in the world, not just the Hindus, to learn and understand the values based in Hindu tradition.
---
Share This Post On
0 comments
---
Leave a comment

You need to login to leave a comment. Log-in
---