Hurricane Agatha, the first hurricane of the year made landfall in southern Mexico according to The Guardian. However, Agatha was originally heading towards Cacalotepec, Oaxaca, Mexico. Information regarding that was obtained through an interview with Irvin Penner, a missionary who currently lives in Cacalotepec, Oaxaca, Mexico. Up until May 31, 2022, he had expected hurricane Agatha to hit land where he and his family lived.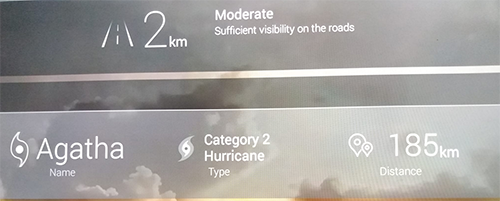 According to Irvin Penner, most of the residents in the town that he and his family lives in had already gone up to the mountains to stay safe from Agatha. I proceeded to ask Irvin some questions on May 29, 2022, regarding the hurricane.
Victoria: How is the weather right now?
Irvin Penner was standing on the beach with his web camera on.
Irvin: It's perfect right now! I am looking forward to Agatha!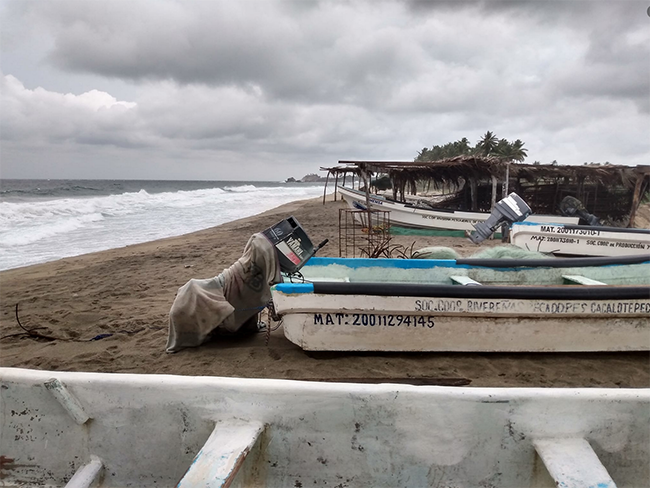 For some context, Irvin has always been interested in storms and has always wanted to be in the middle of a tornado, but he had said he would settle for a hurricane this time.
Irvin: This is our first hurricane ever, some of our neighbours have put plastic on their windows and some of them have left their houses to go to higher ground in the mountains to stay safe and then come back down when the hurricane is over.
I proceeded to ask him how his son was handling the storm, I was wondering if he was worried or frightened at all, but Irvin's response said otherwise.
Irvin: He's doing fine! He's having a sleepover with his friend, and they are going to try and stay up all night to watch the hurricane.
I was shocked to say the least as I thought his son would be frightened.
Irvin had another comment he wanted to share with the world.
Irvin: I am going to stay at the beach until the waves are so big that they reach the shore and crash against the beach, or if it gets dark first so I don't get hit by stuff I can't see at night. Currently the wind is at 30kmh, but tomorrow it is supposed to reach 200kmh. We should be fine though as our house is built of concrete unlike our neighbour's houses that are built of wood.
Over the past few days, Irvin Penner continued to share updates through his Facebook page to keep people who were interested in what was happening updated.
In his most recent update, he said that hurricane Agatha completely missed him and his family. He said that at the last moment it turned and went the other way. His family and him were lucky to have missed it, but Irvin was slightly disappointed that he did not get to witness a hurricane. However, he was glad that his family was safe.
According to NBC News, hurricane Agatha has dissipated but it could reform and come back. For now, let us hope that the many people who were frightened and injured will remain safe for now.
---
Share This Post On
0 comments
---
Leave a comment

You need to login to leave a comment. Log-in
---