As a woman, the countless challenges and dilemmas we face physically and mentally are massive solicitude. Everywhere, every time, every day, we have encountered sexual harassment in public or private places in the form of a suggestive remark, a sexually explicit touch, an inappropriate gesture, or being followed. According to a 2018 survey, more than 80% of women had experienced verbal harassment, while 51% of women had been sexually touched without their permission. 41% of participants stated they had been harassed online, and 27% said they had been sexually assaulted, according to the report. 66 % of women say they have been harassed in public at least once in their lives, while 38 percent believe they have experienced sexual harassment at work. "What is the cause of our becoming victims of molestation?" I wondered.
 I'll begin by recounting a personal experience. My mother and I were at the bus stop one day, waiting for the bus. There was a woman in her fifties standing next to me. Suddenly, a 30-year-old woman came out of the car in front of us. Because she has the emblem Caduceus in her automobile, I believe she is a doctor. Her outfit consisted of a kurta and tight leggings. "Look at that girl's dress, what a tight dress," the lady who had been watching the young women turned to me and asked, "so how will the harassment be reduced here?" She began body-shaming the girl in every aspect of her body. My mother was blinking her eyes at me as if she didn't want me to say anything. But I was annoyed, so I inquired, "OMG, are you serious? That's why perpetrators mercilessly raped and murdered two-month-old toddlers for wearing tight leggings. Maybe 90-year-olds were violently abused because of the way they dressed up." Many people assume that if you dress appropriately and don't disclose anything, you will be safe from rape. They don't recognize it's a ludicrous concept and a bizarre way of making excuses. No matter how we dress, walk, how slender or chubby we are, how strong or cute we are, we all suffer sexual assault at some point.
 One of the places where women face difficulties is the workplace. According to some reports, fifty-one percent of women said they experienced sexual harassment at their workplace. Many women reported that their co-workers stalked them on social media or while they were traveling. To conduct a survey, I did some social experiments. I asked many of my friends, inside and outside of India, if they had ever experienced sexual harassment at work. The stories that I have been receiving from them are horrifying.
 One of my girlfriends in Mumbai claimed that her superiors tortured her mentally and physically. When she complained to her boss, no charges were filed to resolve her grievances. When she began to cry because she couldn't take it any longer, some employees photographed and videotaped her and shared them on their office WhatsApp group.
 One of my best friends, a doctor in Bangalore, reported being stalked by her 65-year-old patient. He used foul language when he spoke to her. Her senior, on the other hand, has handled the situation admirably.
 One of my friends, a nurse working in the United Kingdom, told me that some of her co-workers sexually harassed her when she was alone. Despite having moved away from there, she is now suffering from a deep and dark depression.
 A recent article that I read recently comes to mind. Colleagues gang-raped a girl who worked for a multinational firm. She was alone, so one of her co-workers offered to drive her home. Instead of dropping her home, he summoned some of his friends and murdered her.
 Such news is nothing new to us Indians. We could watch or read this type of news on television or in the newspaper every day. We see it happen right in front of our eyes every day, everywhere, at any time, but we remain cautiously silent and uncomfortably look away. I recall reading an essay a couple of years ago. A female MBBS student was heading home for the holidays from college. She'd texted her parents to inform them that she was on her way home. Her parents called her later to see how she was doing. Her phone, on the other hand, was out of service range, and she vanished. The cops discovered her body a few days later. What happened was, on her way home, she came across two men fighting, and one of them was bleeding. As a medical student, she felt compelled to save his life. She rushed over to him to provide first aid as soon as possible. But the other guy kidnapped her and murdered her cruelly.
 So, I understand that it can be tough to do something because we are either afraid to do it or don't know what to do. Sometimes we are not sure how to help or how to combat the situation. But the time has come to stand up and speak out against sexual harassment. We are stronger as a group, warriors as a group, and everyone has a part to play in finding a solution through simple but effective actions. Don't pretend we didn't see anything by closing our eyes.  It is time to be step up and take action.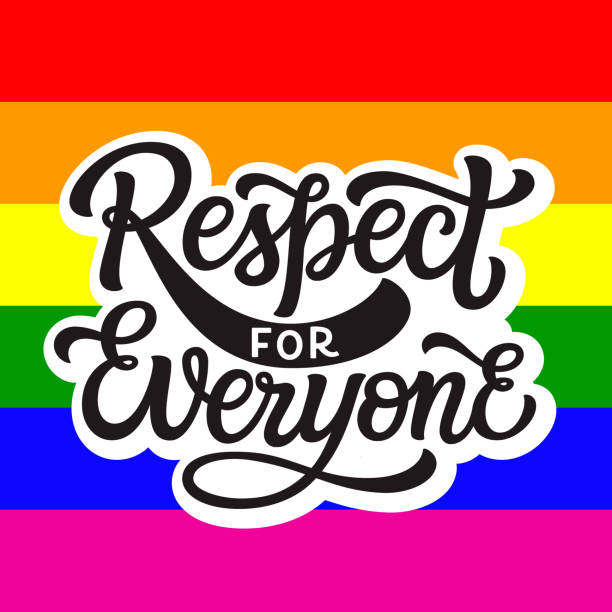 Let's not forget about the LGBTQ community. They are also subjected to constant assault by those who regard them as sinners and treat them like trash. I've noticed that transgender people are not welcome in many hospitals and buildings. I mean, you secretly watch many shows about gays, lesbians, and trans people while publicly declaring that you don't support them and that God hates them. We don't have to worry about whether God likes them or not. Who knows, maybe God loves them more than us. Nobody is perfect, everyone has flaws, and many of us have separate private and public lives. So, before we pass judgment on others, let us examine our own lives and identify our flaws. Let a change in us, and together we can change the world.
---
Share This Post On
0 comments
---
Leave a comment

You need to login to leave a comment. Log-in
---