To understand the Taliban, you need to travel back through time, almost 40 years back, to the history of Afghanistan. In 1979, when Soviet troops invaded Kabul, Afghan guerrillas called the Mujahideen wiped the last Soviet troops out of Afghanistan after nine years of direct involvement and occupation. The Mujahideen, fundamentalist Islamic guerrilla fighters, were backed by the United States when they fought against Soviet forces in Afghanistan in the 70s and 80s. America's first intervention in Afghanistan was through Pakistan's support.
The American Congressman, Charlie Wilson, made a secret covert CIA operation to finance and send FIM-92 Stinger (man-portable air-defence system) from Israel via Egypt with the help of Pakistan to give Mujahideen, which was later known as Operation Cyclone. This Ghost War became a movie directed by Mike Nichols (his final film) and written by Aaron Sorkin, adapted from George Crile III 2003 book Charlie Wilson's War: The Extraordinary Story of the Largest Covert Operation in History. About 15,000 Soviet soldiers died, and about 35,000 were wounded. Approximately 2 million Afghan civilians were assassinated, and many have flown from Afghanistan to Pakistan and other countries as refugees. When the Soviet Union stepped down from Afghanistan, Charlie tried to seek help from the United States for the young generation in Afghanistan to ameliorate their education system. However, America was only interested in abolishing the communist army from Afghanistan.
Even though the Soviet troops withdrew from Afghanistan, it remained as chaotic as ever. By 1992, a full-fledged civil war had occurred amidst tribal leaders for power. Two years later, a militia called the Taliban became popular in Afghanistan. While the Taliban didn't form until 1994, experts say the group had its origin in the Mujahideen. When the civil war got worse, the Taliban beguiled people through religious manipulation, saying; Islam is the only thread to unify the people again. The first role of the Taliban in Afghanistan was as a social reformer and guiding light. The Taliban controlled them by teaching, the one who chose Islam will never use savagery on people. However, once they got their dominance over Afghanistan in 1996, they had their own plans.
By 1996 the Taliban had subjugated the capital of Afghan and declared Afghanistan as an Islamic emirate. They started imposing their own strict interpretation of Islamic law on people. Taliban forbade them to watch movies, listen to music, and women were not allowed to go out anywhere other than doctors. They also forced women to wear certain types of clothes, and men had to wear a specific kind of beard, and so on. It was getting worse and worse. The Taliban ruled with a violent dictatorship that murdered political opponents, repressed women, decimated other religious civilizations, and carried out heinous acts of punishment. However, most importantly, the Taliban also forced the children to join terrorist groups. In a nutshell, they used people as a plate to serve their own imaginations.
In the 1990s, even though there was stupendous growth materialized in literacy all over; both gender, Afghanistan literacy was ironic, especially for girls. The Taliban banned almost all education for girls during their 1996-2001 rule. From 1964 to 1990, women in Afghanistan officially had equal rights under the 1964 constitution. At that time, however, people in rural areas were very orthodox, whereas cities like Kabul followed Western culture and religion influenced by foreign countries. However, these rights had been taken away in the 1990s. While women in the United States and other countries partied in the streets, others waited for death in concentration and refugee camps.
Then 9/11 happened. The September 11 or 9/11 were a series of four terrorist attacks against the United States by hijacking four American airplanes. On September 11, 2001, 19 Al-Qaeda-affiliated hijackers flew two Boeing 767 jets into the Twin Towers within minutes of each other, instantly killing hundreds of people and trapping hundreds more on higher floors. They hijacked the third jet, American Airlines Flight 77, at 9:37 a.m. Despite the hijackers' intent to crash into Washington, D.C., the airliner's passengers sought to reclaim control of the plane and diverted the flight from its planned destination. At 10.03, another crash broadcasted; a fourth plane crashed in a rural field near Shanksville in western Pennsylvania. 9/11 is considered the most horrific day in modern history. 9/11 is still living as a non-healing wound in every citizen of the United States.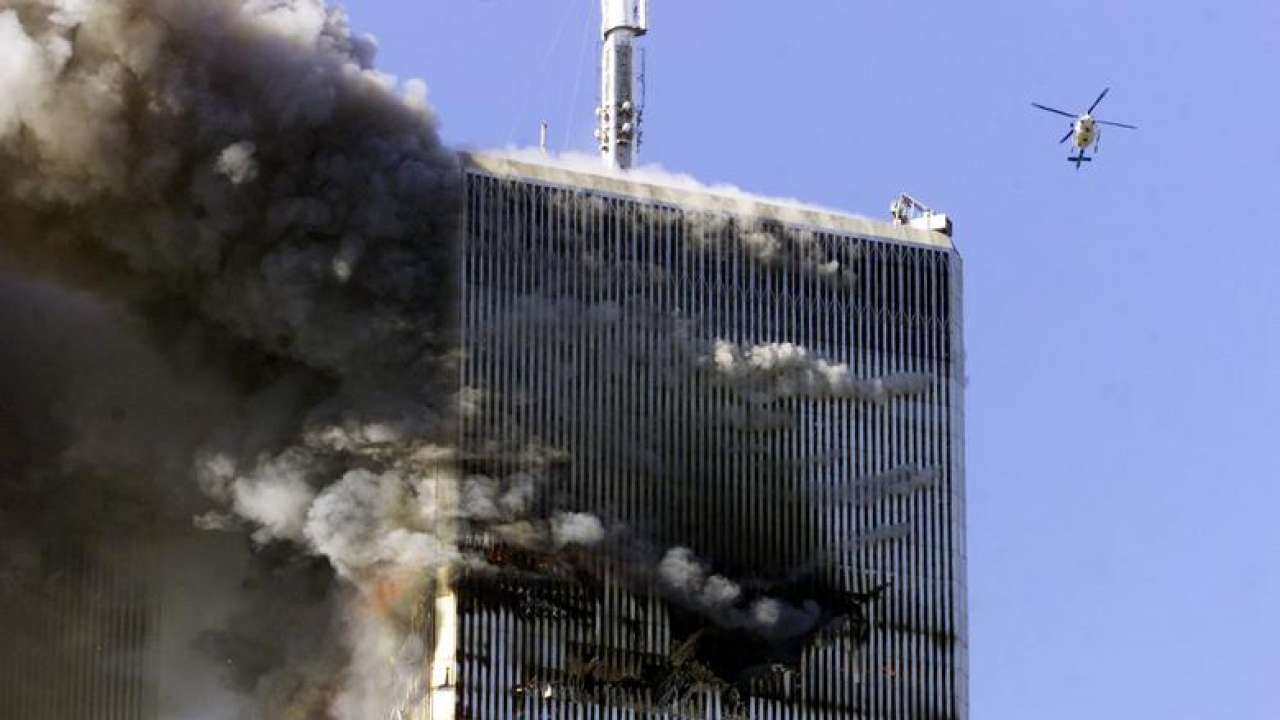 Who is behind the scenes is still enigmatic. However, theories and experts point to Osama bin Laden. America was after Osama Bin-Laden, who sheltered Afghanistan with the help of the Taliban. When the Taliban refused to hand over Osama Bin Laden, America invaded Afghanistan with the help of Australia and other allies. Even though the Taliban toppled out from the country and Afghanistan got a new interim government, the group did not disappear. The Taliban was able to control some of the areas of Afghanistan. They regrouped with support from some citizens in Afghanistan to fight against the United States and its allies. The United States alone spent $1 trillion to train the military to fight the Taliban, rebuild the country, and establish democracy. However, In the succeeding years of devastating conflict, more than 40,000 Afghan civilians were killed. At least 64,000 Afghan military and police and more than 3,500 international soldiers died. However, support for United States involvement had been gradually declining in the States. President Biden labeled the conflict as 'The Forever War' saying: "I cannot and will not ask our troops to fight on endlessly in another country's Civil War."
The United States first announced its withdrawal from Afghanistan in April 2021. In July, They packed up in the middle of the night without saying a word to their Afghan counterparts. At that point, the Taliban hastened their offensive. It believed that the Afghan government and security forces would be able to defend themselves. However, they have crumbled, and many of them fled and escaped from the country. Remember, these were the forces that the U.S trained and equipped with millions of dollars. The existing government of Afghanistan has collapsed pathetically.
On August 15, 2021, when the Taliban invaded Afghanistan, history was repeating. The Taliban fighters aggrandize their power in Afghan without any resistance. That evening Taliban fighters were inside the presidential palace. On the outside, people in the Taliban were running out for life. The American military scrambled to evacuate staff from the American embassy. Many members, including their president Ashraf Ghani, fled from the country to escape themselves from the monstrous act of the Taliban. Then, There was a frenzied rush for flights out of the country. Later days in Afghanistan were pretty chaotic. We witnessed terrible scenes, such as someone getting into a tire while being towed away: and a man falling from a height. Also, there was a heartbreaking scene of a father handing over his child to the United States troops. The Taliban is getting more powerful day by day. The growth of the Taliban is not dangerous to Afghans only, but for every single country around the world. There are many issues happening with or without our knowledge. Recently there was a news report accusing the Taliban of killing a pregnant police officer. The callous people find pleasure in assaulting women and slandering humans. They have made a massive brainwash on the young generation that lead them to choose the path of terrorism.
Today there are around 37,466,414 lives in Afghanistan. For them, leaving is not an option. They are stuck in the underbelly of the Taliban without any money or food like the second time around. Even though the Taliban offered reassurance of peaceful power and women's rights, it is not believable. While the Taliban enjoyed rides at Kabul amusement park, the children were sleeping in the refugee camp, dreaming of better days. Even the people who should care for them abandoned them. Now without any food or money, children are wandering in the mud. Many scattered into different countries to follow a better life by leaving Afghanistan. Yet many probably wish to see their family, even just for one time. One day, a generation will rise up from the ashes to follow their dreams and passions. There will be any force there that can stop them. They will go to school and college without any gender equality or discrimination. One day, the women will be walking in the street without being afraid of anyone. Children will be playing in the amusement park or wherever they want. One day, they will be free to watch any movies, listen to any music and everyone will hold their own faith without anyone's control. Let all hope for that 'one day.'
---
Share This Post On
Similar articles
Toxic Femininity: Reality Calling!
"I didn't hate Britain, I hated my life really," former IS teen bride speaks out as she offers help to combat terrorism in Britain
0 comments
---
Leave a comment

You need to login to leave a comment. Log-in
---