Memes have become an important part of our lives, we see them everywhere, from a friends' Instagram stories to the Mumbai police Twitter account. We can see memes throughout the olden time in just a different form. In the shape of caricatures in newspapers, which were predominantly political and in the earlier times, these cartoons were for people who could not read but wanted to understand the politics of the time. Their quest gave rise to the meme culture in the newspaper. It was not as wild as we see it today, but it helped politicians sway local elections by spreading disinformation.
In India, memes are now a crucial form of political language. After the internet became cheaper, the country became more open to western ideas and culture. In the early 2000s, Twitter wasn't well established in India and was still growing. Many politicians do not like Twitter as, It promotes transparency and clarity, some politicians did use it, such as UN Diplomat turned Congressmen Shashi Tharoor. He was an earlier supporter of Twitter and was once the most followed Indian politician on Twitter. Not every leader welcomed Twitter M. Venkaiah Naidu, the then BJP party president said things like, "too much tweeting can lead to quitting". All this changed in 2014 when Prime ministerial Face and Ex- Gujarat CM Narendra Modi started using Twitter. He was a charismatic face for the BJP and was the destined saviour of the party.
Gujarat CM Narendra Modi became the prime ministerial face for the BJP, and at this time memes were still an outsider in Indian politics. No one knew how or what was the use of memes in politics. Then, he started one of the most successful twitter trends in India. The Modi Wave was on social media, and filled with only one thing 'MEMES'. You could see Abki Baar Modi Sarkar's memes everywhere. The memes didn't affect public opinion at first but exploded once they started getting viral on WhatsApp. The Modi campaign targeted demographics 35- 45 and started bombarding them with memes, then text jokes, and then again with memes.
Due to this, Narendra Modi's Opponent, Rahul Gandhi, was not taken seriously, and he was termed as 'Pappu' or the one who is an idiot. Every page, which was posting memes that were pro-Modi had a nationalistic approach to them, and they labelled themselves as Patriots. The Congress party also started this meme game but was not taken seriously by the people because of the Modi Wave. In that Election, the NDA swept the polls and won 336 seats. The BJP was the first NON – Congress Party to win an absolute majority.  Congress decreased to 44 seats.  Their lowest total since the Independence of the country. Memes played a crucial role in these elections and were the true underdog of Indian Politics.
Let's look at another situation where memes were the champion of free speech in a country. Memes have also proven to be a popular form of dissent in a regime that doesn't like words. For example, China has been a regime famous for its authoritarian tendencies, and the Chinese Censor board is Famous for banning words to suppress criticism, "Disagree", "Shameless", "Lifelong", "Animal Farm", and at one point briefly censored the letter 'N'. In such a regime memes are effective and protected from dissent. When the Famous Activist in China, the Blind Lawyer was Under House Arrest. And after a few days' reports came in that he escaped house arrest. 
The Chinese version of Twitter Sina Weibo Exploded with people posting pictures of themselves dressing up as the blind lawyer and after the Chinese censor banned it. Memes started exploding on the platform, and one of the memes which went viral was the Pig Version of the scene from Shawshank Redemption. One more such incident happened when it was seen that Chinese President Xi Jinping's Shadow looks like Winnie the Pooh. It sounds silly, but it became such a trend in China. That made the Censor Authorities ban Winnie the Pooh, and they also banned a remake of Winnie the Pooh in Chinese. Authorities try to curb free speech and dissent. It always finds a new way to mark its presence.
Memes have always been a form of marking your dissent but can also be used to spread heaps of propaganda, and it happened a lot in the United States during the 2016 US presidential election. After the Muller report came in, which said that social media played a massive role in influencing the US election. The paid Russian ads confused voters with the date of the elections or the false memes which spread lies about Secretary of the state Hillary Clinton. Even conspiracies like the pizza gate or the democratic party satanic paedophilia ring were an important part, due to which elections were influenced.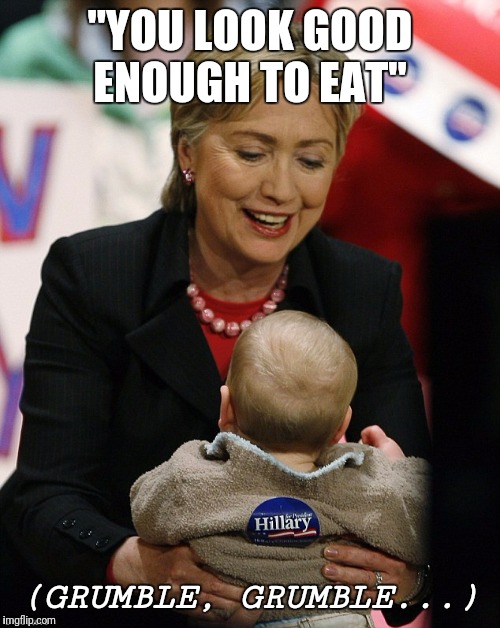 Memes are one of the most important tools in the Modern world. Many of the memes are wholesome, and they help to cheer your mood and give you a dose of laughter every day. Memes are also be used, for spreading propaganda, tampering with your decision-making process, and make you believe in things that are not true.
Some tips for not getting influenced by propaganda is you should always check what you see on the internet and don't believe everything you see in memes. Ensure you have a rational and open mind on the internet. Memes will constantly, be used for spreading propaganda and for spreading falsehoods. It will be an efficient technique to reach more and more people. Not through Words But through laughs.
---
Share This Post On
1 comment
11 months, 3 weeks ago by manasik3102
Awesome article!
---
Leave a comment

You need to login to leave a comment. Log-in
---