Dating apps are still a taboo topic in India. It is because they get acquainted with the hook-up culture, which is wrong and unreasonable. A person who has met his/her partner from a dating app will not talk about how they met. They always feel inferior about how and where they met as it is not considered a meaningful relationship.
Whenever a person starts using a dating app, he sets his mind in a system of only accepting two options: I like this person, or I do not like this person. On average, a woman spends about 84 seconds on a profile on a dating app, compared to a man who only spends 54 seconds on a profile. It takes years for someone to know if they like someone or not. But here, you have a minute to decide if you like someone or not.
Due to this, the FOMO (fear of missing out) kicks into an individual. They keep thinking if they are missing out on someone better than their current partner. They are afraid to engage in relationships and be vulnerable. They have a fear that their partner will leave them if they do not remain in their prime.
One more thing caused due to dating apps is ghosting and doxing. Many people, especially female users have faced this. Whenever they tried to emotionally connect with an individual, They tried to ghost them. They simply rejected emotional connection as they were only interested in physical intimacy. It has given rise to a lack of emotional intimacy, and people are afraid of commitments and relationships.
Due to dating apps, people have discovered a whole new spectrum of problems like not getting enough validation, loneliness, prejudices about relationships, etc. Due to dating apps, some people try to seek more and more validation. They go out with multiple people at a time. It forces people to seek validation which is not enough for them. Sometimes people do not get any matches. It turns them into thinking that no one likes them. Due to this, they become lonelier.
On a gay dating app called Grindr, people have been physically assaulted. They were even robbed on a date. In India, people from the LGBTQ + community are also at times blackmailed because of their sexuality. Most homosexuals do not come out in India, blackmailing them for money and sex is getting common on apps like Grindr. That does not mean dating apps are all bad. Especially for the LGBTQ community, dating has become a platform where they could meet people of their orientation and not feel like they are alone. No one else is there in the world for them, which would have happened in traditional dating.
Dating apps, however, also have their set of positives. Because of dating apps, many people have a platform to meet people they might have never met. Introverts who do not have enough courage to speak to people have an organized list of options, choices of people who find them interesting. Then they can meet those people with the same wavelength. If you just like bearded men, you may join Bristlr. If you are open to shaved men, you can widen your romantic horizons, join an app like Tinder. Want to know if you crossed paths with a potential match? Check out Happn. There is even an app, Meet My Dog, that enables you to meet via your dog. If you are a girl, and you hate boys sending you weird pickup lines, then use bumble were girls message first.
According to a study by the Chicago university, couples that meet online and get married have a bigger chance of not getting divorced. They stay together for more time than traditional dating. The reason behind this is that we set out preference, and we try to open more about our interests and likings in an online handle.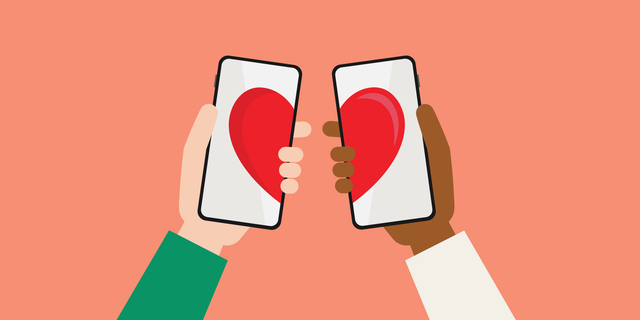 Everything has positive and negative sides. The same is the case with dating apps. There have been cases where people have been together for years and then got married through dating apps. There have been cases where people have faced emotional trauma and physical harm as well.
One more important thing is that it is not about right or wrong. If you are on a dating app, it is wonderful that you are meeting new people. If you are comfortable with it, then it's good, but if you are an old school, who is not interested in dating apps, it is fine too. Now, whether you SWIPE RIGHT or SWIPE LEFT is entirely your choice. I hope that reading this must have made you a little more aware.
Until then, if you are on a dating app – KEEP SWIPING. Who knows, the right one might be one swipe away.
---
Share This Post On
0 comments
---
Leave a comment

You need to login to leave a comment. Log-in
---