India, a former British colony that has been independent for over 70 years, is currently one of the fastest-growing economies in the world. However, in 2019  the country lost its place as the world's fastest-growing economy after it grew more slowly than expected in the first half of the year. For the first time in nearly two years, India's growth rate is behind China's. It is the world's third-largest economy in purchasing parity terms. 
Indian economy is expected to expand 8.3 percent in the fiscal year 2021-22, a report by the World Bank projected. In its latest issue of Global Economic Prospects, the Washington-based global lender said that even though the forecast has been revised up by 2.9 percentage points, it masks significantly expected economic damage from the second wave of COVID-19. 
The government's primary source of earning money is from taxes and non-tax revenues. Taxes are collected in the form of direct and indirect ways. Direct taxes include income tax, real property tax, personal tax, or taxes on assets; while some of the indirect tax modes include GST, customs duty and tax deducted at source (TDS). 
On the other hand, non-tax revenue is the recurring income earned by the government from sources other than taxes. The top receipts under this are interest and dividends and profits received from the public sector companies. Goods and services tax or GST did a complete makeover in the manner in which indirect taxes were collected. 
Direct taxes (personal income tax and corporate tax) accounted for 51.3% of total revenues in 2016-17 and the rest came from indirect taxes.  In 2020-21, the figure stood at 56.4%, corporate tax at 28.1% and personal income tax at 28.3%. And the new indirect tax regime was introduced in 2017, the Center's major source of indirect tax collection changed to GST. GST subsumed more than a dozen of state levies and overhauled the indirect taxes (except for customs duties). The taxes are now decided by the GST Council and not the government. In 2020-21, 28.5% of the revenue came from GST followed by corporate tax and personal tax, 28.1% and 28.3% respectively. 
The gross GST revenue collected in December 2020 rose to Rs 1,15,174 crore, an all-time monthly high since the implementation of the new tax regime, according to the finance ministry. The December figures, which are 12% higher than the GST revenues in the same month last year, are in line with the recent trend of recovery in the GST revenue, the ministry added. 
Companies in the below list are of different sectors which generate the most money as compared to other industries in India. Industries listed here are not only top-grossing and most profitable industries in India but also offering employment opportunities, economic growth and per capita income. 
Banking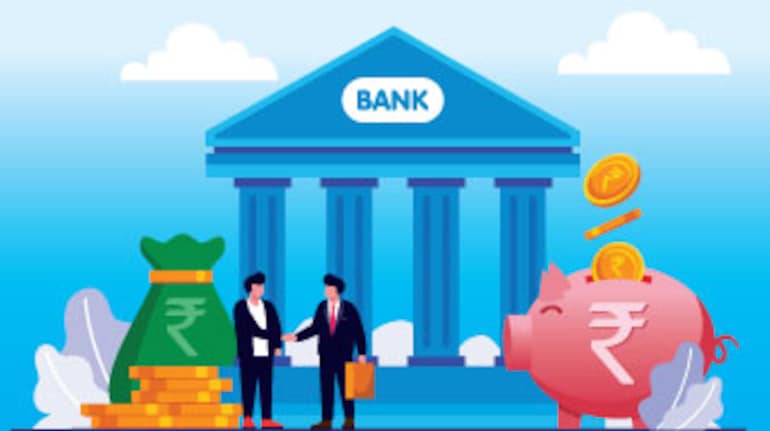 Indian Banking sector is a well-regulated industry with innovative banking models like quick payments and smart finance. As per the Reserve Bank of India, the Banking system consists of 12 public sector banks, private sector banks, 44 foreign banks and 56 regional rural banks operating in India, offering a digital payments system in India. As of November 2020, the total number of ATMs in India increased to 209,282. 
The asset of public sector banks stood at Rs. 107.83 lakh crore (US$ 1.52 trillion) in FY20. During FY16-FY20, bank credit grew at a CAGR of 3.57%. As of FY20, total credit extended surged to US$ 1,698.97 billion. During FY16-FY20, deposits grew at a CAGR of 13.93% and reached US$ 1.93 trillion by FY20. Credit to non-food industries stood at Rs. 105.53 trillion (US$ 1.44 trillion), as of January 15, 2021. Non-food industries grew at 5.7% in January 2021 as against an increase of 8.5% in January 2020. 
Automotive 
Indian auto industry was the largest manufacturer of commercial vehicles in 2018 in terms of volume and also a prominent auto exporter. The major automobile players of the Indian market are now moving to electric vehicles as well as luxury vehicles segment, initiatives taken by the Government of India to encourage foreign investment are EV, NATRiP, FAME and R&D hub. Indian automotive industry (including component manufacturing) is expected to reach Rs. 16.16-18.18 trillion (US$ 251.4-282.8 billion) by 2026. The Indian auto industry is expected to record strong growth in 2021-22, post recovering from the effects of the COVID-19 pandemic. 
Iron and steel
The iron and steel industries of India are one of the largest producers of raw steel, sponge iron, ferroalloys and raw iron. The Indian steel industry is governed by the Ministry of Steel and the public sector through SAIL. There are about five integrated SAIL plants in India. India's finished steel consumption grew at a CAGR of 5.2% during FY16-FY20 to reach 100 MT. India's crude steel and finished steel production increased to 108.5 MT and 101.03 MT in FY20 respectively. 
Between April 2020 and January 2021, India's cumulative production of finished steel at 76.04 MT. For the period between April 2020 and February 2021, India's cumulative production of crude steel stood at 93.1 MT. Export and import finished steel stood at 8.24 MT and 6.69, respectively in FY20P. Export and import of finished steel stood at 9.49 MT and 4.25 MT, respectively between April 2020 and February 2021. The National Steel Policy, 2017 envisages 300 million tonnes of production capacity by 2030-31. The per capita consumption of steel has increased from 57.6 kgs to 74.1 kgs during the last five years. The government has a fixed objective of increasing rural consumption of steel from the current 19.6 kg/per capita to 38 kg/per capita by 2030-31. As per Indian Steel Association (ISA), steel demand will grow by 7.2% in 2019-20 and 2020-21. 
Metals and mining
The metals and mining sector in India produces 95 different minerals, metallic and atomic minerals along with building and other minerals. The Indian metals and mining industry grew at a CAGR of 5.72 percent in 2017-18 and also has strong growth expectations in the future. India's finished steel consumption grew at a CAGR of 5.2% during FY16-FY20 to reach 100 MT. India's crude steel and finished steel production increased to 108.5 MT and 101.03 MT in FY20P, respectively. 
Between April 2020 and January 2021, India's cumulative production of finished steel at 76.04 MT. For the period April 2020 and February 2021, India's cumulative production stood at 93.1 MT. Export and import of finished steel stood at 8.24 MT and 6.69 MT, respectively in FY20P. 
Infotech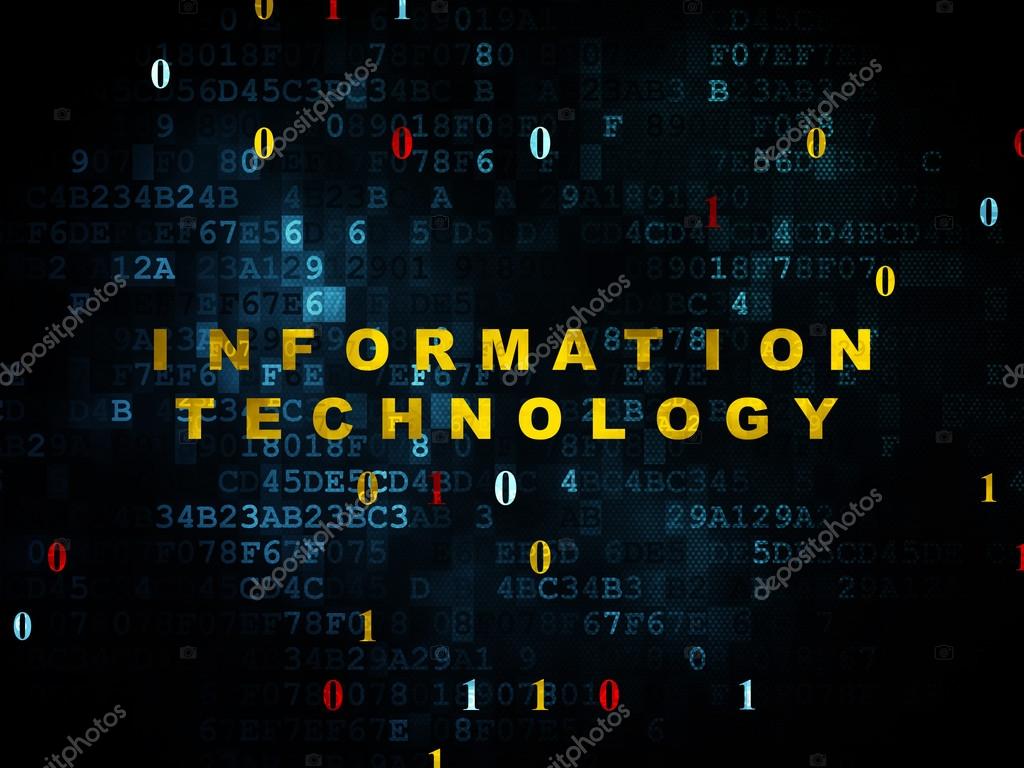 The information and technology sector in India has a great contribution to India's GDP and the top Indian IT services providers in the world are TCS, Infosys, and HCL Technologies. Bangalore, Pune, Hyderabad are some of the major information technology hubs in India, also the largest exporter of information and technology. The IT industry accounted for 8% of India's GDP in 2020. Exports from the Indian IT industry are expected to increase by 1.9% to reach US$ 150 billion in FY21. In 2020, the IT industry recorded 138,000 new hires. 
The IT and BPM industry's revenue is estimated at US$ 194 billion in FY21, an increase of 2.3%. The domestic revenue of the IT industry is estimated at US$ 45 billion and export revenue is estimated at US$ 150 billion in FY21. 
The Indian software product industry is expected to reach US$ 100 billion by 2025. Indian companies are focusing to invest internationally to expand their global footprint and enhance their global delivery centers. In line with this, in February 2021, Tata Consultancy Services announced to recruit 1,500  technology employees across the UK over the next year. The development would build capabilities for TCS to deliver efficiently to UK customers. 
The data annotation market in India Stood at US$ 250 million in FY20, of which the US market contributed 60% to the overall value. The market is expected to reach US$ 7 billion by 2030 due to accelerated domestic demand for AI 
Utilities Sector
Utilities Sector in India refers to a set of industries that offer services to the public in terms of infrastructure, electricity, transportation, water and sewage. The utility companies can be publicly or privately owned organizations that provide a set of services consumed by the public such as Delhi Jal Board, Gujarat Gas, Reliance Infrastructure, Tata Power, Welspun Energy and Indraprastha Gas. The Government of India's focus on attaining 'Power for all' has accelerated capacity addition in the country. At the same time, the competitive intensity is increasing at both the market and supply sides (fuel, logistics, finances and manpower) 
By 2022, solar energy is estimated to contribute 114 GW, followed by 67 GW from wind power and 15 GW from biomass and hydropower. The target for renewable energy has been increased to 227 GW by 2022. The total installed capacity of power stations in India stood at 379.13 GW as of February 2021. Electricity production reached 1,252.61 billion units (BU) in FY20. 
Telecommunication
Telecommunications in India played a significant role to users of next-generation in India with telephone, internet and television broadcast industry. The Indian telecom industry is one of the fastest-growing telecom market and has the second-largest mobile phone user base in the world. India ranks as the world's second-largest market in terms of total internet users. The total number of internet subscribers increased to 757.61 million in January 2021. The total wireless or mobile telephone subscriber base increased to 1,163.41 million in January 2021, from 1,153.77 million in December 2020. 
India is also the world's second-largest telecommunication market. The total subscriber base in the country stood at 1,183.49 million as of January 2021. Gross revenue of the telecom sector stood at Rs 68,228 crore (US$ 9.35 billion) in the third quarter of FY21. Over the next five years, a rise in mobile phone penetration and a decline in data costs will add 500 million new internet users in India, creating opportunities for new businesses.
---
Share This Post On
0 comments
---
Leave a comment

You need to login to leave a comment. Log-in
---