The Oromo protests
Situated in the Shewa Zone of western Oromia, and approximately 131 kilometres away from Ethiopia's capital Addis Ababa, Jeldu is one of the Oromo districts. According to the 2007 national census, its population was estimated to reach 202,716. It mainly consisted of the two largest ethnic groups including the Oromo and the Amhara which accounted for approximately 96.5% and 3.3% of Jeldu's population respectively.
Although Jeldu's population merely accounts for less than 1% of the total Oromo population in Ethiopia, it played a key role in the 2016 Oromo protests against the economic and political marginalization of theOromo people because not only was Jeldu a major hotspot, but it was also the home of prominent Oromo protest figures such as Fayyisaa Lisa and Caalaa Bultume. Despite being Ethiopia's largest ethnic group, the Oromo people have been marginalized for centuries. The 2016 Oromo protests made people's lives even worse in Jeldu. For example, five local civilians were shot and injured by regime security forces in Jeldu. Moreover, at least 400 local civilians were executed and 50, 000 were arrested and tortured across the Oromo region by the government.
Abily Ahmed's inauguration as Prime Minister four years ago felt like a sign of relief to the Oromo people. However, this optimism did not last long.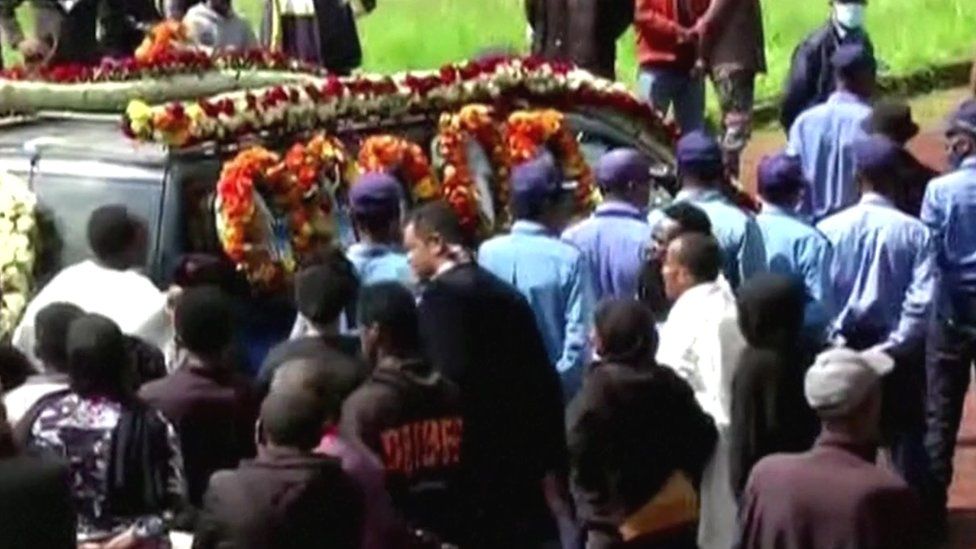 Hachalu Hundessa's funery
The situation of the Oromo people deteriorated fast, in particular, following the 2020 killing of the prominent Ethiopian singer Hachalu Hundessa who was an activist promoting the Oromo people's rights by using his lyrics to fuel the Oromo protests. In the wake of Hachalu Hundessa's death, a wave of ethnic unrest led to a at least 160 people's deaths, the apprehension of opposition figures such as Mr Jawar, and deprivation of education in districts such as Jeldu, Gindibarat and Coobji. For example, students from those three districts claimed to be forced to drop out of school because their schools became used as either as military camps or detention centres.
Even before the assassination of the Oromo singer, there was nothing new about forcing children out of school. For example, according to several students of Jeldu, their classrooms were used as military camps. Since Abiy Ahmed came into power as Prime Minister of Ethiopia in April 2018, not only have existing facilities been used as military camps, but three new military camps have been established in the districts of Koluu, Shukkutee and Osole for detaining people. Additionally, there has been no way to get to or go out of the Gindibarat district by public transport since last January because public transport and even ambulances have been used for military commutes.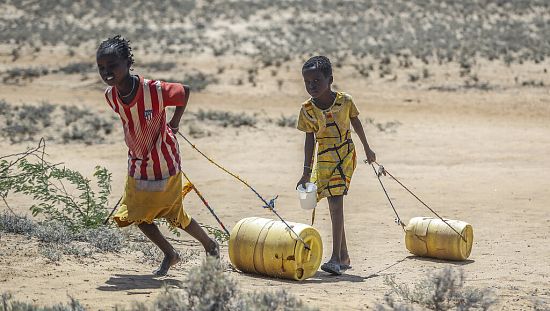 Children are forced out of school
Despite being Ethiopia's largest ethnic group, the Oromo people have been politically marginalized for centuries. What is more, people's life in Jeldu has become unbearable since December 2021 due to the Ethiopian government's fierce campaigns against the Oromo Liberation Army (OLA), also known as the Oromo Liberation Front Shene, an armed group which separated from the political opposition, the Oromo Liberation Front (OLF). Since its establishment in 2019, the OLA has been proscribed as a terrorist organization by the government.
Although the Ethiopian government claimed that the purpose of the massive campaigns against the OLA was to ensure the safety and security of local residents, it turned out that these campaigns were indeed more like a pretext used by the Ethiopian government in order to facilitate random arrests, torture, intimidation and killings of local civilians of Oromia.
During these campaigns, Jeldu has become the target of Ethiopia's crackdown on the OLA. Consequently, young people of Jeldu have fled their homes to rural areas, because if they did not do so, they would have either been arrested, or forced to join federal and regional security forces such as the Ethiopian Defence Force or Oromia Special Forces. For example, many of those who failed to flee have been either imprisoned or been forced to join Militia, a short-term military training.
Not only have large numbers of young men been detained, but almost everyone regardless of one's age is also facing the risk of being thrown into prison if their family members are alleged to have joined or have ties with the OLA. For example, a vulnerable 80-year-old man was arrested because his son was alleged to have joined the OLA. Furthermore, the Abiy Ahmed-led government continues to demand those they believe to have connections with the OLA to turn themselves in under the threat that their mothers or wives will be incarcerated.
---
Share This Post On
0 comments
---
Leave a comment

You need to login to leave a comment. Log-in
---