Have you ever heard of a cat café? Or perhaps, the better question to start with is do you like small soft and fluffy creatures with adorable eyes? If so, maybe you have heard of a cat café, interestingly cat café's originated in Taiwan. The first cat café opened in Taipei in 1998 according to catcafesd.com. Catcafesd also stated that a Japanese tourist brought the idea of a cat café back to Japan which allowed for the first Japanese cat café to open in Osaka in 2004. To this day, cat cafés have become very popular in Japan, Catcafesd shared that in Tokyo alone there is a minimum of 39 cat cafés. However, there are over 150 cat cafés located in Japan.
After the idea of the cat café's reached Japan, Catcafesd explained that they began to spread to various countries such as Korea, Spain, Austria, Germany, Hungary, United Kingdom, and France. It was also stated that in 2014 the cat cafés arrived in North America. The first cat café to open in North America was in Montreal, followed by Oakland, and then New York. More importantly, Catcafesd explained that their company was the fifth cat café to open in the United States.
One of the many popular cat cafés in Japan is in Harajuku, Shibuya-ku, Tokyo. This cat café is known as Cat Café MOCHA Harajuku. One of the many perks of visiting Cat Café MOCHA Harajuku is that you can purchase treats in the café to give to the cats for a total of 550 yen (¥550). Below is an image of one of the cats from cat Café MOCHA Harajuku enjoying a tasty treat.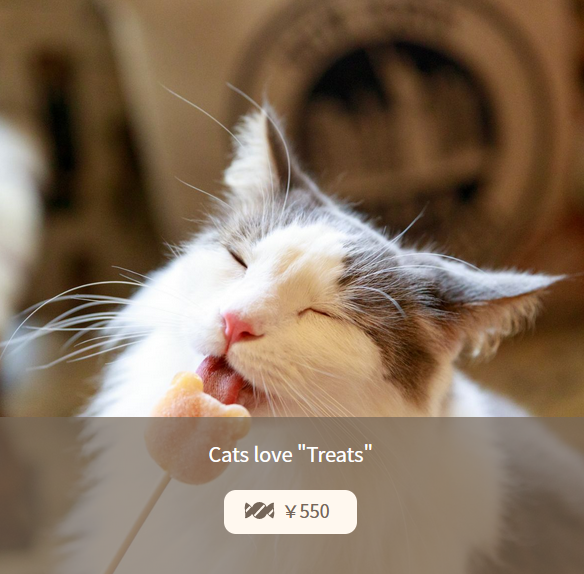 Cat Café MOCHA Harajuku politely asks that customers do not chase or force a cat to be touched if it does not want to be touched. They also ask that human food and drinks are not shared with their kitties, and they expressly state that no outside food can be brought in, however, drinks can be brought in. Their third and final rule is that when taking pictures of cats, the flash must be turned off so as to not harm their eyes.
The rules that are provided by Cat Café MOCHA Harajuku are quite common for most cat cafés. Recently, a cat café opened in Saskatoon, Saskatchewan, Canada, known as The Purrfect Cup Cat Café. They also have rules in place to protect their cats from harm. Unfortunately, as a visitor to their cat café, I witnessed customers treating the cats poorly and there were no staff members present to witness such activity. The cat was clearly annoyed as it was growling at the customer. The reason for this cat's behaviour was valid, because the customer was aggressively shaking it, tugging on its tail, and did not stop such behaviour even when the cat showed dislike to the actions.
Unfortunately, I am disappointed in the Purrfect Cup Cat Café as they do not have staff members in the café area. I feel that if they wish to succeed, they should promptly hire another staff member to be in the back area to make sure that their rules are enforced to keep the cats safe.
However, one of the upsides to the Purrfect Cup Cat Café is that they offer gluten and dairy free food options. To enter the cat café, a fee of $8 is required upon entrance. However, this fee is normal for cat cafés. For example, Cat Café MOCHA Harajuku also requires a fee, but their fee consists of 200 yen every 10 minutes. Thanks to google, 200 yen equals $1.93 CAD. In total that would mean that every hour you would be paying a total of $11.58, which means that the cat café in Saskatoon is giving a good deal for their entry fee. The Purrfect Cup Cat Café only requires a one-time fee, not an hourly fee.
There is also a cat café located in Paris, France, this cat café is known as Chat Mallows Café. Unfortunately, their website is completely in French, so as of right now I am unable to read what they have to offer.
For some people, one of the best parts about a cat café is that their cats can usually be adopted. For example, the Purrfect Cup Cat Café has all of their cats up for adoption, and all the funds from a cat being adopted goes back into the adoption company they are working with known as the Battlefords Humane Society.
Cat Cafés benefit not only humans, but the cats that reside there as well. According to Catcafesd the many benefits include: saving cats lives by fostering them, allows the animals to receive extra attention, the cats are able to get used to socializing with people, people who intend to adopt a cat will be able to learn about the personality of each cat within the cat café.
Catcafesd also mentions that they have created an area for the cats to escape to when they do not want to interact with humans anymore. The Purrfect Cup Cat Café also has created an area like this for their cats. A special room that customers are not allowed to enter, only the staff and the cats are allowed to enter the room.
One thing that I wish the Purrfect Cup Cat Café would add to their cat café is the ability to purchase cat treats for the cats, allowing for the customer to feel as though they are personally helping the cat enjoy their life even more.
If you have never gone to a cat café before, now is your chance. In this current day and age, there are cat cafés all around the world. They are in Canada, the United States, Europe, Asia, and they are one of the best places to go to relax and enjoy some time with cats. Especially if you are not able to own a cat due to allergies in your family, or the general cost of owning one.
---
Share This Post On
0 comments
---
Leave a comment

You need to login to leave a comment. Log-in
---