On a typical summer's day, you feel you're burning up no matter what you do. In some people's cases, they don't have AC either. What do most people do when it gets hot out? According to Jennifer Benjamin on Real Simple, people tend to make watermelon slushies or play around with water beads. But what about digital artists, Vtubers (Vtubers are Twitch streamers or YouTuber's that use a digital image to represent themselves rather than using a camera. They are made by using a program called Live2D or can be made through a series of PNG image files with a program called Veadotube), and people who love anime? I cannot speak for everyone within this category, but the best thing to do on a hot summer's day is to go out and get some bubble tea. I have got the opinions of some digital Twitch and Instagram artists and gamers.
I asked a group of digital artists from Audralen's (a growing Twitch streamer) Discord group some questions, and this is what some of them had to say in response to my question.
Victoria: What is your opinion on bubble tea (also known as boba)?

Audralen: OOH YEAHHH, I LOVE BOBA.
I immediately knew I had asked the right person from that response as they expressed tons of excitement towards boba! I also received another response from Ophie (a member of Audralen's Discord server).
Ophie: Boba is the besttt!
I was very happy to hear Ophie's response to bubble tea and decided to ask both Audralen and Ophie another question.
Victoria: Would you say you would drink boba if it was really hot out?
Audralen: I've only had cold boba so yeah absolutely.
Ophie also had an answer for this question.
Ophie: Yes, cold boba and hot weather are the ideal combo. I might apply for the summer job at my local boba shop.
I then proceeded to ask Audralen what their favourite bubble tea flavours were. They responded with a great answer.
Audralen: Strawberry matcha is incredible, the bitterness of the matcha works really well with the sweetness of the strawberries, especially with the creaminess of the soy-milk. Taro brown sugar boba's sweetness of the taro and boba pearls was great; it didn't need any extra added sweetness. Strawberry hibiscus with aloe vera is honestly one of the best flavours I've had; very refreshing and the aloe vera was a great touch.
After asking members of Audralen's community about bubble tea, I went ahead and asked the same questions in Absolute Ama's community (a pop-surrealist artist). A member of the community known as LadyToasty had a comment about a new flavour of bubble tea they had recently discovered.
LadyToasty: I just discovered chai milk tea and it's so good!
When I asked the community about their opinions on bubble tea, I got an answer from Puddingneko and a comment from Absolute Ama.
Puddingneko: I love bubble tea/boba!
Absolute Ama: You guys are making me crave boba!
The comment that was given by Absolute Ama clearly shows that just talking about bubble tea can make a person crave it; that is the power of bubble tea.
In Saskatchewan, Canada, there are more than 15 bubble tea shops. For example, there is Gong Cha Bubble Tea, Rayla's Bubble Tea Café, Chatime, Serene Tea, JusFruit University Heights, Chit Cha, Gong Cha and Karaoke, IHADay Bubble Tea Café, Cha House, TeaPro Bubble Tea, The Boba Cup, and many more.
You might be wondering where bubble tea originated from, and many people automatically assume that it started in Japan and China. However, according to Kung Fu Tea bubble tea originated in Taiwan in the 1980s. They also mentioned that during the early '90s bubble tea grew in popularity within Japan and Hong Kong. According to Kung Fu Tea, bubble tea was brought to North America by international traders. In present days bubble tea is just about as popular as coffee if not more. Kung Fu Tea also mentioned that to celebrate bubble tea to its fullest, they created a national bubble tea day on April 30, 2018.
Bubble tea has become a popular drink that almost everyone can drink. According to Addie Mauldin on Peta, even people who are vegan, or cannot have dairy, or gelatin can still enjoy bubble tea to its fullest. This is because the boba pearls (tapioca pearls) are made with tapioca starch which comes from the cassava root. Therefore, boba pearls do not have gelatin in them.
Many people who cannot have dairy or are vegan can still enjoy bubble tea as many locations have started offering dairy-free options. Most of the time bubble tea uses cow's milk, but at places such as Cha House, you can get a substitute of oat milk in certain drinks according to the popular website Doordash as shown in the image below.


However, if you do not wish to have vegan milk options or would rather have something fruitier, a person can order fruit tea which consists of green or black tea with pieces of fruit. This is shown below and provided from the website known as Doordash.


 If you don't want to have the standard tapioca pearls in your tea you can choose from a variety of different options. The bubble tea place known as Gong Cha offers 12 different toppings. The first is red bean, pudding, tapioca pearls, lychee pearls, Kanten jelly, house foam, grass jelly, coffee jelly, coconut jelly, basil seeds, aloe, or 3Js. Below is an image of the 12 different toppings.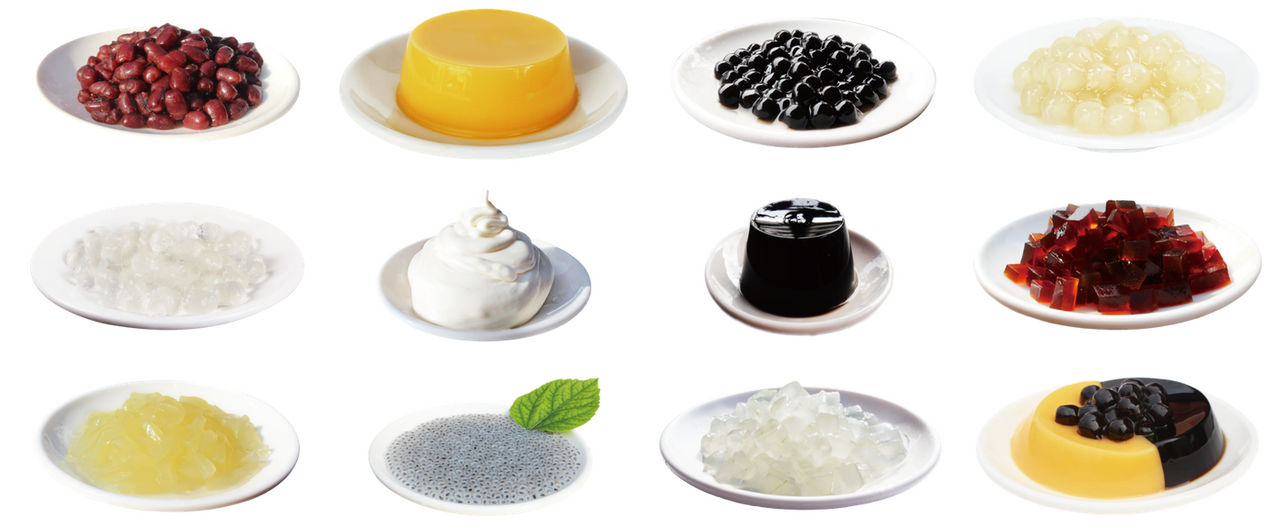 If you have never tried bubble tea before, I would highly recommend you try it. If you end up not liking it then you never have to get it again. Don't let the idea of tapioca pearls throw you off from not getting them, especially since there are a variety of toppings to choose from.
One reason a person may be reluctant to try the tapioca pearls is that just as Niki Foster on Delighted Cooking said, sometimes the pearls are referred to as fish eggs or frogspawn because of their appearance. Don't let that deter you from trying it though, they are good in my opinion. I love the chewy texture of them, and they even have a slight flavour in my opinion. I'll let you decide if they look like fish eggs or frogspawn by checking out the image below.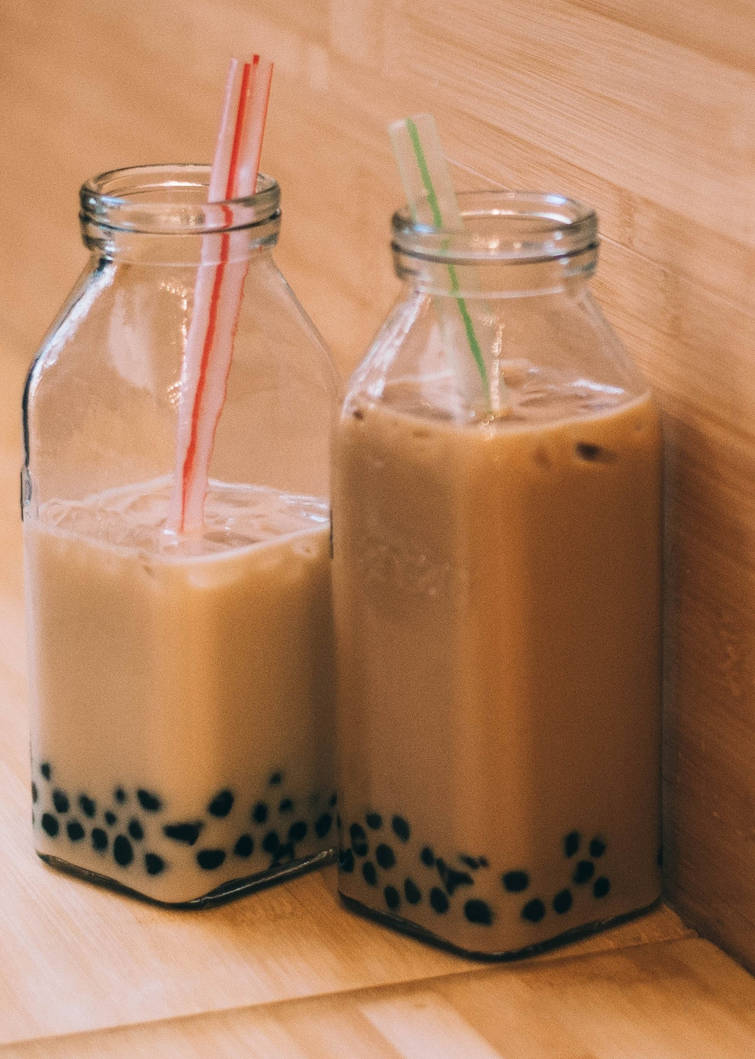 ---
Share This Post On
0 comments
---
Leave a comment

You need to login to leave a comment. Log-in
---