The pandemic came hand-in-hand with a mental health crisis. However, the silver lining is that its hangover sparks a wave of mental health awareness across global public dialogue. Johnny Depp and Amber Heard's ongoing lawsuit continues to amplify the sensitive topic of mental wellness, namely personality disorders (PDs).
"It is a shame that it takes two extremely famous people to bring such an important topic to light when that has needed to be addressed for a long time, for countless non-famous people." – Demi Olutunmogun, 22-year-old news intern and cultural media graduate from the University of Leeds
Indeed, a valid point. However, it seems important now to shape the awareness of generations that are finally addressing these issues. It is necessary to destigmatise both personality disorders (PD) and mental health issues as well as learn their relationship as separate entities. Here is the big picture.
A PD operates in the core part of human functioning; the personality. It is present by birth and there to stay. By definition, PDs are a way of perceiving, thinking, feeling and behaving that strays from conventional expectations of a given culture. These may cause feelings of concern or difficulties to function. A mental illness, on the other hand, is a condition. It may run in the family but similarly to a physical illness, a mental illness is curable and not permanent. When triggered, it poses problems in behaviour and cognitive functions.
PDs and mental illnesses are often confused as the same state of mind as they can be comorbid. This means that a person with a PD is more prone to getting mental illnesses if exposed to hardship or a lack of support.    
1 in 20 live with a PD of some kind – OCD, narcissistic PD and borderline PD are some of the most widely known forms of PD – while 1 in 5 experience a mental illness – the most common diagnoses being anxiety, depression and PTSD.  It is important to note that every disorder and condition is an umbrella term, and individual experiences can differ drastically even with the same diagnosis.
The clearest disparity between PD and mental illness is found in their treatment. Mental illnesses can be cured, because they are a symptom of something, whereas a PD is something In itself, and cannot be cured, only regulated.
However, treating a PD is in no way hopeless - on the contrary. Therapy very often tries to moderate the negative aspects and tap into the positive. With an incentive, people with a PD learn to adapt and excel with no harm caused. It is, more often than not, a person's external environment that can bring out the negative traits of a PD. These negative traits do not define the disorder.
There are always two sides of the same coin.
Source: Empire Weekly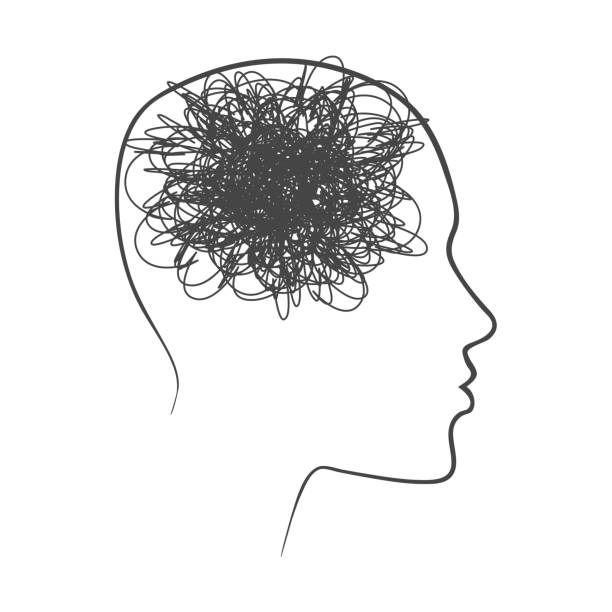 Source: Istock
The distinction between the diagnosed and treated, and people not being treated, is huge. Sadly, it is those not treated, distressed through experience, that shape the stigma of the disorder.
"We are always told it's good to be different and encouraged to think outside the box. Yet, when someone is born with a brain that naturally holds a unique outlook on life, one that we may not comprehend, they are dismissed as abnormal – as if that was bad"
-  Paula Heinrich, criminology and psychology graduate from Kingston University, diagnosed with schizophrenia.
Additionally, stigma is a result of a long history of learning curves. The same history that believed hysteria to be a female condition taking place in the womb, has done much to influence misconceptions on both PDs and mental illnesses today.
It must be stressed that PDs are not negative nor do they make you evil. Both mental illnesses and personality disorders do not imply there is something wrong with the person that has them. The human mind is diverse and holds beauty in all forms.
---
Share This Post On
0 comments
---
Leave a comment

You need to login to leave a comment. Log-in
---