Many countries may find themselves in an even greater increase in defence spending in the coming years as the giants in the production of armaments programs rub their hands for new profits, in the heavy shadow of the death of the Russian-Ukrainian war and its irreparable damage.
NATO Secretary General Jens Stoltenberg told the German News Agency (DPA) that member countries will discuss their defence spending targets in the coming months. "Some allies are strongly in favour of turning the current 2% target into a minimum," he said, without specifying which states he was referring to.  Stoltenberg said he would lead the negotiations. "We will meet, we will have ministerial meetings, we will have talks in capitals," he said.
According to him, the goal is to reach an agreement no later than the next regular NATO summit, which will be held on July 11 and 12 in Vilnius, the capital of Lithuania.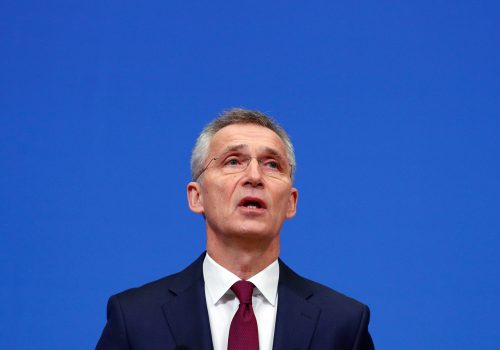 NATO Secretary General Jens Stoltenberg speaks during the 68th Annual Session of the NATO Parliamentary Assembly in Madrid, Spain, November 21, 2022. REUTERS/Juan Medina
---
Share This Post On
0 comments
---
Leave a comment

You need to login to leave a comment. Log-in
---