When a woman in Hijab plays sports, her hijab is the topic of conversation, not her accomplishments. In what light is she viewed? She is viewed from a narrow-minded perspective. Despite adversity, these women are gaining honours. It took so long for Muslim women to make an individual identity in the Olympics and change the sceptical view of the world. As they enter the battlefield (it's a battlefield as women were not allowed to participate), the challenges are no less arduous. There will always be a need for news, and this time they thought it's the time we make the Hijab the centre of attention. The literal meaning of Hijab is to 'cover'.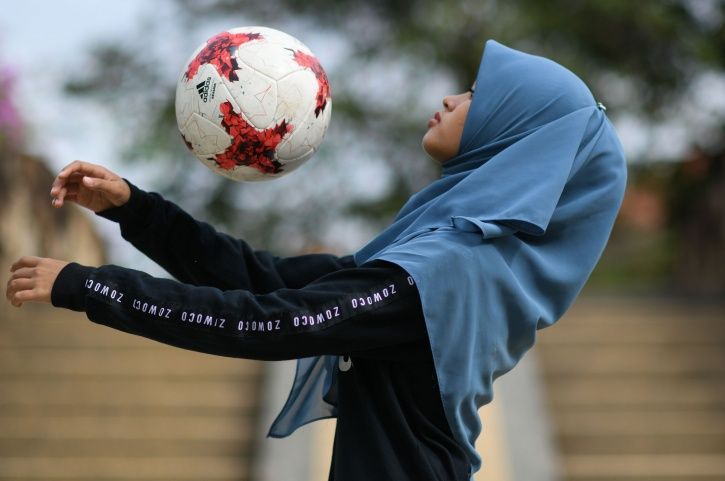 A report claimed that during the 2012 London Olympics, the officials at the Badminton World Federation had stated that women should wear something that makes them visually appealing to the fans and the sponsors. There was a change to that rule. The rule has been scrapped but till today the bodies of female athletes have always been the object of media scrutiny. It always makes me wonder if the Olympics are about sports or women's clothing? In the national press, there will be a front-page report on Neeraj Chopra's gold medal accomplishment at the Olympics. Contrarily, the same media will publish - "First Hijab-wearing basketball referee to participate in the Tokyo Olympics". It seems the media forgot to mention Neeraj Chopra's clothing style in the news.
In the light of traditions in the Muslim culture wearing a hijab is a part of their religion. Sara Gomel had told the AFP News agency that from the beginning stage she had not received any negative comments or obstacles for being a veiled woman. 2017 marks the first year when the International Basketball Federation began allowing women to participate while wearing Hijab. Lately, on social media, a user trolling attacked Israel Nabila's decision to wear a hijab to the Tokyo Olympics. Zuraida Kamaru, the housing and local government minister had defended her by saying," No one had the right to question the athlete's choice of dress whether it was based comfort or religious choices.  A Malaysian politician Zuraida also gave her views on this stating - "Her dressing has nothing to do with her performance as an athlete".
Now let's boil this issue down to one word: "Choice". For women, it has always been their choice whether to wear or not wear a hijab on the field. Till 1996, Hijabi athletes were excluded from the Olympics game. But until now, the sports authorities have been stuck with their typical frame of mind. In 2007, a young footballer Mansour from Ontario was wearing a headscarf at the tournament but the referee forbade her to play. It was demanded that she should remove her Hijab, to participate.  This issue went to the Canadian soccer association and FIFA who took a call to uphold the ban on Hijab. There is no empirical evidence that the Hijab could harm a player or hurt an opponent. Despite this, the association declared it dangerous. Mansour was thus disqualified from the game. " I thought it was disappointing because I thought I would make a difference but I didn't", Mansour.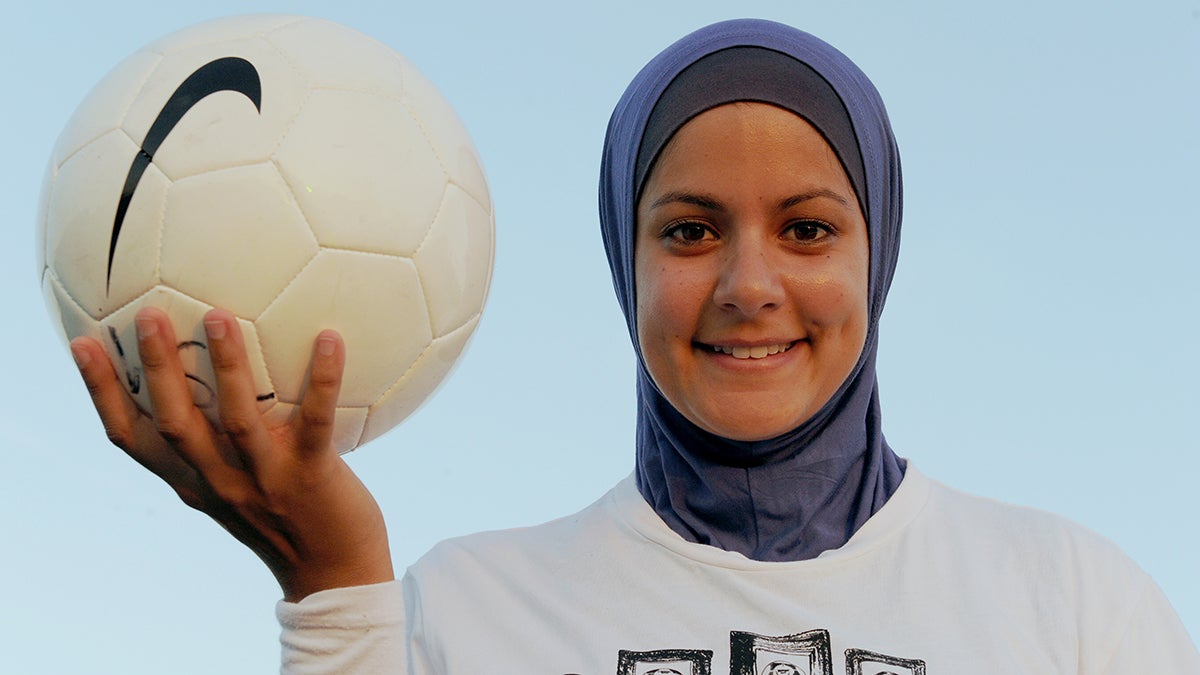 (When women were made to choose between the faith and football)
With absolutely no change, the stereotype continued. During the 2011 Olympic qualifying match against Jordan, the Iranian women's team was banned from playing because they wore hijabs. Finally, after much discussion, testing, and clarification in 2016 the first FIFA tournament was hosted in the Middle East where they had permitted Hijabi women. However, France later prohibited its Muslim women from participating in the Women's World Cup of 2019, because of their clothing.
However, have you ever wondered who brought about the revolutionary change in the sports world? In the history of women's sports, Kulsoom Abdullah wrote her name. Pakistani- American weightlifter, Kulsoom Abdullah, had represented Pakistan in international sports and was the first competitor to sport a hijab while competing. There has been a good change in this scenario since the International Weightlifting Federation amended its rule. She had shared her views," In a contemplative world, we would think about how to come up with the attire that would bring out the best in all competitors, regardless of their religious or personal level modesty.
We say it's the 21st century and it is still so hard to believe that today Muslim women have to face such challenges to even participate in sports, irrespective of their potential and willingness. The media and the general public should stop screaming about a woman wearing Hijab and instead should be aloud about her accomplishments and unknown journey. Wearing a hijab is a form of modesty and should be respected by everyone and should not become an obstacle in anyone's journey. In 2017, Nike had launched its "Nike Pro Hijab". It legitimizes the wearing of the Hijab by Muslim women in sports. Meanwhile, it also received a lot of criticism on social media, saying #BoycottNike  
  (Nike encourages the women athletes to participate in hijab)
It is the time to bring a change in society and most importantly in our minds. Khadijah Diggs (Triathlete), Sarah Attar (Field Athlete), Aries Rahayu (Speed Climber), Rahaf Khatif (International Marathon Runner), and Khadjou Samba (Surfer) achieved notable feats while wearing hijabs. Wearing a Hijab or not, is completely a woman's choice as Islam does not compel them to wear it. The Quranic verse has stated that it is important to cover the cleavage and not the hair. What's the point of questioning them when their religion itself does not mandate it? Women in sports have always been a matter of news even when they broke the social norms or followed religious paths. Hypocrisy is there, whether you wear it or not. They have built their journey of self-determination and have achieved their success. Can we assume that Media and the Public will not jeopardize Hijab in their sports career paths? There is always hope that more Hijab women should come forward and participate. The stereotype is just in people's brains, so don't let it be a barrier in their path to success.
Image: Nike News, Global Sports Matter
---
Share This Post On
0 comments
---
Leave a comment

You need to login to leave a comment. Log-in
---