On September 17, 2020, the newest graphics card began shipping to customers. According to Nvidia this graphics card was known as the 30 series and was essentially better than its predecessor, which was known as the 20 series. However, as mentioned by Taylor Lyles from IGN, shortly after it was released the company began having shortages. These shortages were caused by people known as "scalpers" as stated by James Archer in Tom's Guide. In fact, according to Archer, almost 50,000 of the 30 series graphics cards were bought and then sold at a higher price by these scalpers.
At the time, people were unsure of whether the graphics cards would ever become available at a regular price. However, Monica J. White on Slash Gear said that a well-known Twitter leaker known as Greymon55 believed that by March 2022 there would be a large drop in the graphics processing units (GPU).
Unfortunately, many of the GPUs are still being overpriced on websites like eBay. When the 3070 originally came out it was priced at $499 according to Nvidia. Yet, as of today on eBay, the 3070 is selling between the prices of $850 and $1,000 which is still being overpriced compared to what it started out as.
It is not only the 3070 that is being overpriced but the 3080 and 3090 series as well. The 3080 series started out at $699 while the 3090 was $1499 according to Nvidia. Unfortunately, on eBay right now, people are selling just the parts for $614 as shown below.

And at the same time, the used 3080 series are being sold at almost the same price as a brand new one, in fact, one of them is being sold for $582 and 64 cents as pictured below.

In the case of the 3090 series, they are being sold for a high price of $1,935 and 65 cents for a used one. This is shown in the picture below.

At the same time, a brand new 3090 series is being sold for an insanely high price of $2,136 and 29 cents, as shown below.

Although, those prices are what people have priced them on eBay, a bidding site. An electronics store in Canada known as Memory Express is selling the 3070 series for $939 and 99 cents, which is still more than when they first came out. Not only that, but they are still out of stock with that item which can be seen below along with its price.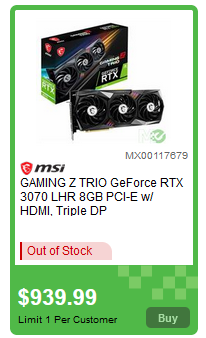 Memory Express is also selling the 3080 series, but at an overwhelming price. It is being sold for $1,419 and 99 cents, and that is on sale. The image below shows the GPU being sold along with specific information.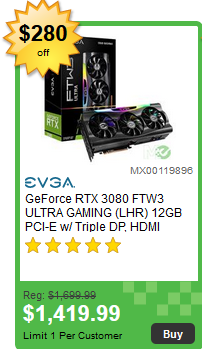 Finally, Memory Express is selling the 3090 at a price of $2,289 and 99 cents, unfortunately, this is also a sale price as pictured below.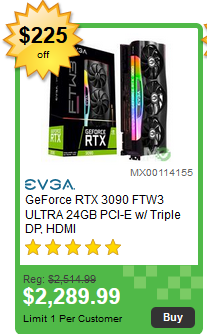 To get an accurate representation of prices, it would be best to compare Memory Expresses prices with another Canadian electronics store. One of the well-known electronics stores is known as Best Buy.
Looking at the prices for the 3070 at BestBuy shows that the price is cheaper than Memory Express, at a selling price of $899 and 99 cents as shown below.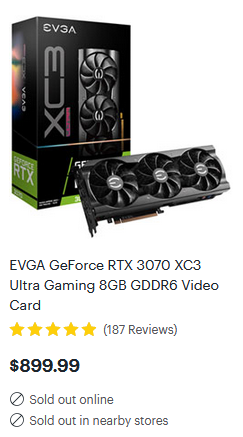 Unfortunately, Best Buy is sold out both online and in stores of the 3070. Next up was the 3080, and it was shown to be in stock on their website, sitting at a price of $1,799 and 99 cents.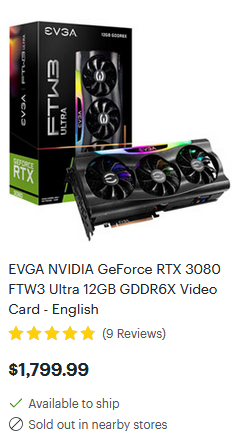 Which, in this case, Memory Express has the better price.
Finally, the 3090 was on the line, and it was also out of stock, with a price even higher than Memory Expresses, sitting at $2,399 and 99 cents.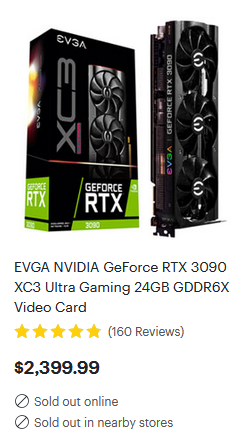 After viewing three different companies and their various prices for each of the 30 series it had become obvious that although Greymon55 believed the prices would have a large drop, it is evident that although they may have had a small price change it is not enough to be considered a large price drop.
With these high GPU prices, and with many companies still not having these GPUs in stock it poses the question of will GPUs ever go back to a normal price, and will ever be in stock long enough for a person to snatch one before a scalper does? The answer is still unknown, and it is not clear when an answer will be available to those questions.
---
Share This Post On
0 comments
---
Leave a comment

You need to login to leave a comment. Log-in
---