Turkey maintains its assaults on Rojava. A school, a health centre, two hospitals, and 13 people have been murdered by Turkish army bombings since November 19, according to a count of the past 10 days given by the Syrian Democratic Forces (SDF) on November 30. According to reports, the Turkish military has employed phosphorus bombs in its assaults on infrastructure, including wheat silos, gas stations, and oil fields. 
East of Kobanê, in the village of Koran, a Turkish kamikaze drone attacked a Syrian government force's military position. The available evidence indicates that the strike injured two Syrian government soldiers. They were transferred to the hospital in Kobanê. On the other side, at about 11.50 this morning local time, the Turkish army bombarded the Gozeliye village west of Til Temir. At around 02:45 local time, the Turkish military also shelled the Rebîat, Til Werd, Bobî, Mihermele, Dad Ebdal, and Esediye villages with mortars and artillery pieces.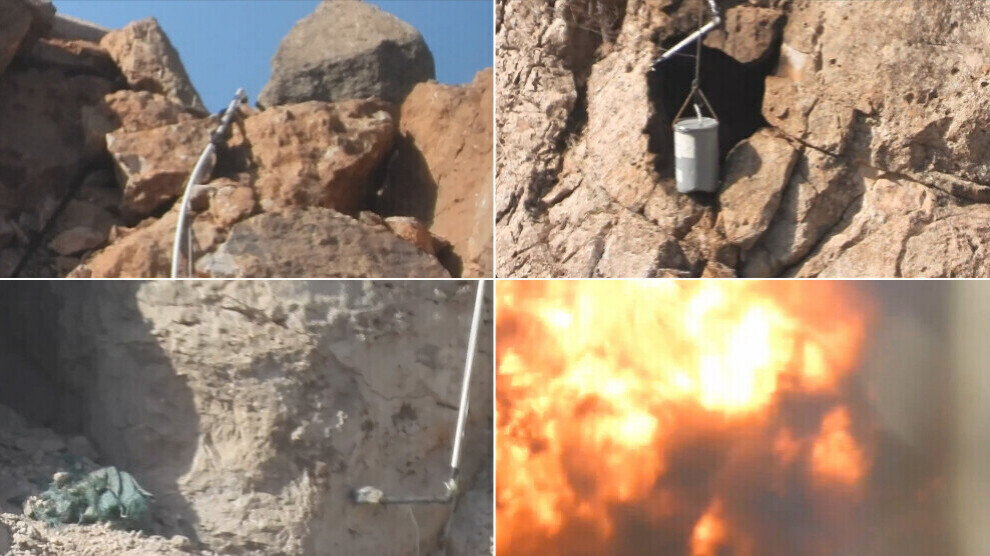 The picture shows the use of chemical weapons by the Turkish military. Uploaded at ANF Wednesday, 30 Nov 2022, 12:59
An open letter signed by 131 academics, activists, unionists, NGO representatives, and politicians demanded that various authorities take action in response to the Turkish army's deployment of chemical weapons against Kurdish guerrilla forces in southern Kurdistan (northern Iraq). The signatories demand an immediate halt to all cross-border military operations by the Turkish state in Iraq and Syria and criticise the current international institutions for failing to take modern warfare into account. Claiming that "the Kurdish people do not have a government that can speak up for them."
---
Share This Post On
0 comments
---
Leave a comment

You need to login to leave a comment. Log-in
---