The Venezuelan government is "absolutely ready to move towards a process of normalization of relations, diplomatic, consular, political, with the US government and any others that may follow," the country's president, Nicolas Maduro, said yesterday.
In an interview with French journalist Ignacio Ramonet for TeleSUR, he claimed the following: "We are ready for dialogue at the highest level, for respectful relations, and I hope that a ray of light will lead the United States of North America to turn the page, to leave aside extremist politics and adopt more pragmatic policies towards Venezuela."The Venezuelan president also said that "things are progressing well" with the European Union and that there is a "permanent dialogue" with the head of diplomacy of the "27", Giuseppe Borrell. The Maduro government severed ties with the US in 2019, the year the Trump administration recognized opposition leader Juan Guaido as Venezuela's interim president. In its bid to oust Maduro from power, Washington has unleashed a barrage of sanctions on Caracas, including an embargo on Venezuelan oil. Although current US President Joe Biden continues to officially not recognize Maduro as Venezuela's president, saying he was elected by "fraud" in the 2018 election from which the opposition abstained, the oil crisis sparked by the war in Ukraine has brought efforts to rewarm relationships.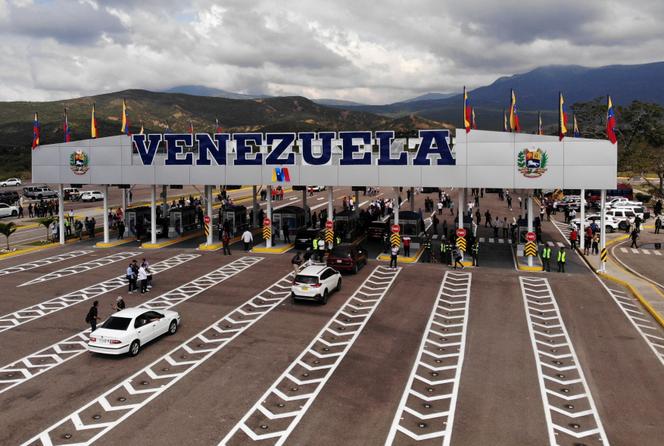 Aerial view showing vehicles arriving from Cucuta, Colombia, in Urena, in Venezuela, after crossing the Atanasio Girardot International Bridge, formerly known as Tienditas bridge, after the two countries officially reopened their shared land border, on January 1, 2023. EDINSON ESTUPINAN / AFP
The White House in 2022 sent envoys to Caracas for negotiations, while easing sanctions on Venezuela after some progress in government talks with the opposition, notably allowing US oil giant Chevron to operate in the Latin American state in principle for the next six months.
---
Share This Post On
0 comments
---
Leave a comment

You need to login to leave a comment. Log-in
---